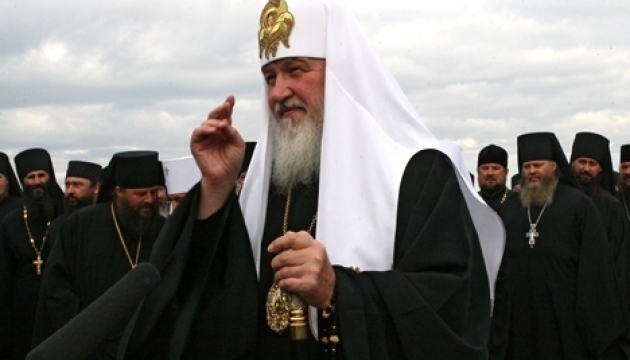 Embassy in Bulgaria responds to anti-Ukrainian statements by Patriarch Kirill
Ukraine's Embassy in Bulgaria has expressed its indignation at a statement by Russian Patriarch Kirill on Bulgarian national television on March 1 that the events in Donbas are a "civil war."
"We consider the patriarch's statement about a 'civil war' in Donbas as an anti-Ukrainian provocation," the embassy said in a statement on Friday, March 2.
Ukrainian diplomats expressed regret that "Bulgarian national television was used by the leadership of the Russian Orthodox Church as a platform for spreading openly anti-Ukrainian statements synchronized with the official position of the Kremlin."
"The international democratic community has no doubt that occupation of part of Donbas was initiated and carried out exclusively by the Russian Federation, which actively encourages and fully supports illegal terrorist formations of militants - with weapons, career servicemen without insignia, military hardware, and 'humanitarian convoys,'" the embassy said.
op