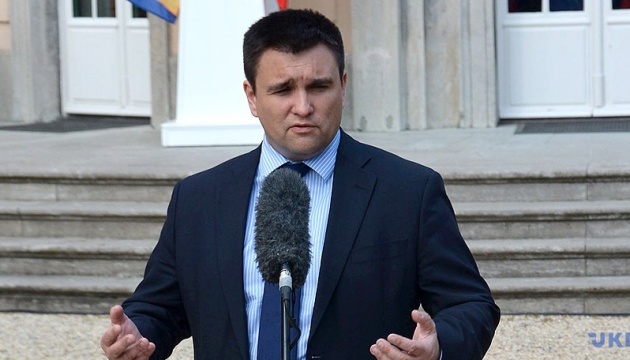 Klimkin says how long it will take to deploy peacekeeping force to Donbas
After a political decision is made on a UN-mandated peacekeeping force in eastern Ukraine, its deployment will take at least six to ten months, Ukrainian Foreign Minister Pavlo Klimkin has said.
He stated this live on the Freedom of Speech talk show on the ICTV channel on Monday, February 19, an Ukrinform correspondent reports.
"If a political decision is made, then, as a rule, it will take at least six, nine or ten months or even more for the UN to deploy a mission, and this is rather a large-scale mission," Klimkin said.
According to him, this process should be held in several stages.
"It is important that this happen so that Russia could not freeze it at some stage and use it to put pressure on us and the West. It should be functional, rather than geographical logic - from the contact line and further. First tight security, then all security, and then only preparations for the next election and a political component," Klimkin said.
He said that the peacekeeping mission in Donbas should begin only after the withdrawal of Russian troops from temporarily occupied territories in eastern Ukraine.
"Any other option means freezing [the conflict]. Freezing is a situation that will explode every second, and Russia will definitely use it," the diplomat said.
op