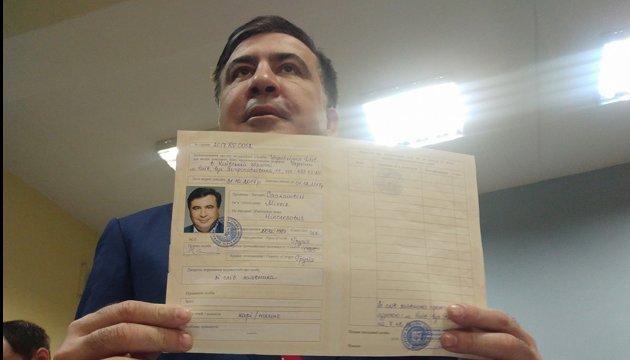 Saakashvili detained at Kyiv restaurant
Former Georgian President Mikheil Saakashvili, who served as Odesa regional governor and now heads Ukraine's Movement of New Forces party, has been detained at the Suluguni restaurant in Kyiv, Saakashvili's press service has reported on Telegram.
"Mikheil was detained at the Suluguni restaurant on Mykhailivsky Lane," the report says.
The press service also published a video showing Saakashvili's alleged detention and camouflaged people getting into three white minibuses near the restaurant. Saakashvili himself is not visible on the video.
Saakashvili's spokeswoman, Tetiana Bahranovska, told Ukrinform that it was unknown at the moment who was moving the former Odesa regional governor, and where.
At the same time, some media outlets earlier reported that Saakashvili had allegedly been detained by people in masks and jackets with the inscriptions "State Border Guard Service."
op