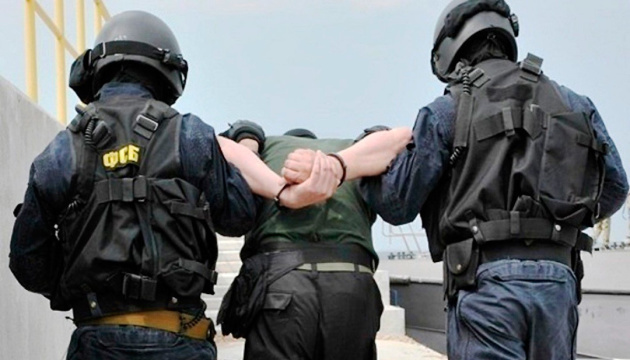 FSB detains Ukrainian in Crimea for 'espionage'
The Russian Federal Security Service (FSB) has announced the detention of Ukrainian citizen Kostiantyn Davydenko in Simferopol for "espionage," according to the FSB's website.
"On February 11, 2018, the Federal Security Service of the Russian Federation detained a citizen of Ukraine, Kostiantyn Oleksandrovych Davydenko, in Simferopol. The said person deliberately collected and transmitted to the intelligence services of Ukraine information about the activities of the units and formations of the Federal Service of the Russian National Guard and in relation to employees of the Federal Security Service, which is a state secret and the leakage of which abroad could harm the security of the state," reads the report.
The FSB opened a criminal case on the grounds of a crime envisaged by Article 276 of the Criminal Code of Russia ("espionage").
op