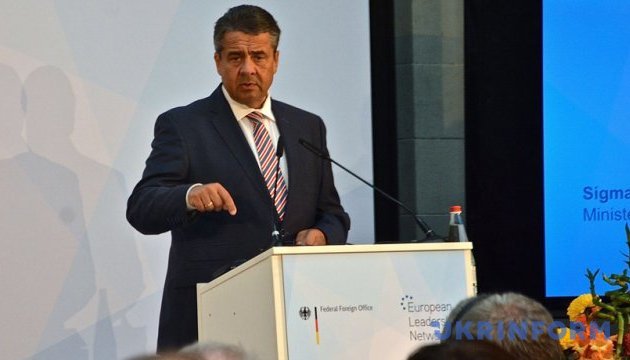 German Foreign Office not confirming meeting in Normandy format in Munich
The German side still does not confirm a meeting of foreign ministers of the Normandy format countries - Ukraine, Germany, France and Russia - on the sidelines of the Munich Security Conference (MSC).
Contradictory information comes from Berlin regarding the plans of the country's foreign minister, Sigmar Gabriel, Ukrinform's correspondent in Germany reports.
"Minister Sigmar Gabriel will attend the Munich Security Conference next week," German Foreign Office spokeswoman Rainer Breul said at a briefing on Friday.
Thus he dismissed reports that his boss had refused to go to Munich. According to Breul, obviously "there was a misunderstanding: it's not about the fact that the federal minister canceled all his meetings."
At the same time, the diplomat refused to confirm some kind of meeting as part of the conference. When asked about a meeting in the Normandy format, he said that "there are plans, but when drawing up such plans, you always have to watch the development of events from different participants." He also described as a normal practice when some meetings are planned, but later canceled at the last moment.
Meanwhile, a diplomat who requested anonimity told an Ukrinform correspondent that the negotiations would most likely not be held.
Earlier it was supposed that the meeting in the Normandy format would take place on February 16.
op