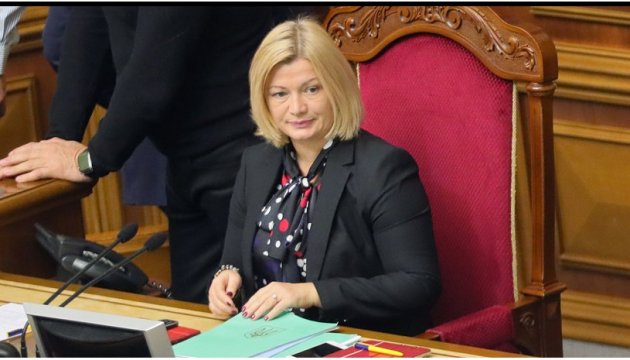 ICRC, Ukraine, Russia should search for those missing in Donbas - Gerashchenko
First Deputy Parliament Speaker Iryna Gerashchenko, who represents Ukraine in the humanitarian subgroup of the Trilateral Contact Group, supports the creation of a mechanism to search for missing persons in Donbas.
"It is important to create a mechanism involving Russia, Ukraine, the ICRC (the International Committee of the Red Cross), inviting representatives of ORDLO, for the sake of finding missing persons, identifying the remains of the dead and ensuring their burial. Respect for the dead determines the attitude of the state to those alive. Now we see that Russia at the state level is not concerned about finding those who it sent to Donetsk steppes to kill. The search for bodies and their identification remain the pain for families," she wrote on her Facebook page on Thursday.
Gerashchenko recalled that on February 7, Ukrainian military handed over to the other side the bodies identified as remains of Russian citizens who died in Donbas. "This is not the first transfer of the bodies of those whom the Kremlin sent to kill Ukrainians," the politician said.
She believes that the creation of this mechanism should be a key humanitarian priority for the TCG in Minsk and for a meeting of foreign ministers in the Normandy format.
On February 7, Ukrainian servicemen handed over the bodies of two Russian citizens to militants in occupied part of Luhansk region.