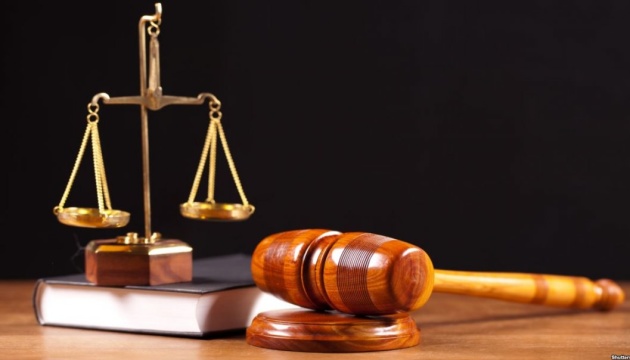 Ukrainian government to pay Judge Volkov UAH 1.4 mln in compensation - ECHR
The sides have reached agreement in the case "Oleksandr Volkov v. Ukraine" according to which the Ukrainian government will pay the claimant UAH 1.43 million in compensation.
This is stated in a ruling of the European Court of Human Rights (ECHR), an Ukrinform correspondent reports.
"Today's judgment concerned the question of just satisfaction (Article 41 of the Convention) insofar as pecuniary damage was concerned. Taking formal note of the agreement between the parties, whereby the Ukrainian Government undertook to pay Mr Volkov 1,430,212.32 Ukrainian hryvnias (about EUR 40,657) in respect of pecuniary damage, the Court decided to strike the remainder of the application out of its list of cases)," the court ruling says.
The case of Supreme Court Judge Oleksandr Volkov concerned his dismissal in 2010.
Volkov was a judge of the Supreme Court of Ukraine from June 2003. On June 17, 2010, the Verkhovna Rada, on the basis of a motion from the High Council of Justice and recommendations of the committee on the judiciary, decided to dismiss Volkov from office for breach of oath.
Volkov appealed to the ECHR.
On January 9, 2013, the ECHR ruled that there had been several violations of Article 6 and Article 8 of the European Convention on Human Rights, on account of the applicant's dismissal from his post as judge of the Supreme Court. Under Article 41 of the Convention, the court awarded the applicant EUR 6,000 in respect of non-pecuniary damage and EUR 12,000 in respect of costs and expenses. The court also ruled to reinstate the judge in office.
On February 2, 2015, Chairman of the Supreme Court Yaroslav Romaniuk issued an order reinstating Volkov in his post. Thus, the ECHR judgment of January 9, 2013 was fulfilled.
op