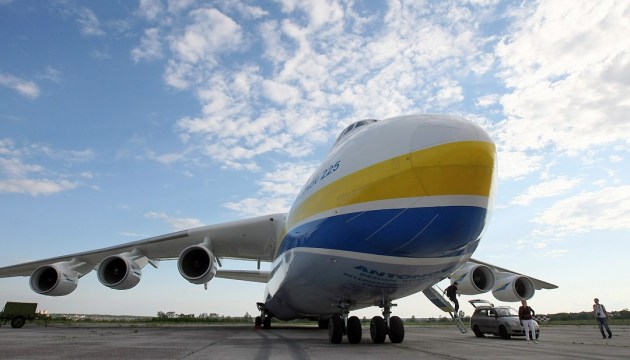 British publishers promise to seven-year-old Ukrainian to correct mistake about Mriya plane
Miles Kelly Publishing, a British children's publishing house, has responded to a video appeal from seven-year-old Ukrainian Zakhar Liskovy regarding incorrect information in a British encyclopedia for kids, "1000+ Science Facts," about the Ukrainian An-225 Mriya aircraft, promising to correct the mistake.
He reported this on Thursday, February 1, in his personal video blog, zakUak, on Youtube.
"Today I received email from Miles Kelly Publishing and they assured me the mistake will be corrected," the seven-year-old Ukrainian said.
The video contains the text of a letter from the British publishing house. "Thank you for getting in touch to share this information. We have already acted upon it and it will be changed when the book is reprinted. We truly apologize for any offence caused and it is certainly not our intention to do so," Miles Kelly said.
On Tuesday, January 30, Liskovy, who currently lives in Virginia, the U.S., posted an emotional appeal in his video blog on YouTube. The boy said he had spotted a mistake in a British encyclopedia for kids. In particular, the book's entry about planes stated that "the biggest plane is the Russian Antonov An-225." Zakhar said that the An-225 Mriya is a plane produced in Ukraine.