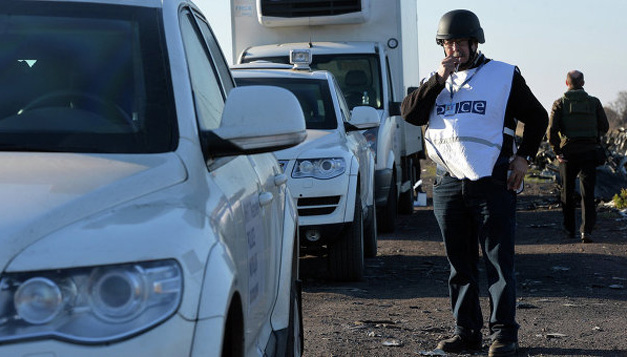 OSCE SMM welcomes decrease in number of ceasefire violations in Donbas - Hug
The OSCE Special Monitoring Mission to Ukraine (OSCE SMM) welcomes the reduction in the number of ceasefire violations in Donbas.
OSCE SMM Principal Deputy Chief Monitor Alexander Hug said this at a press briefing in Kramatorsk on Thursday.
"Already this week we have seen a decrease in the number of violations. That is welcome, and we hope that the trend that we have seen in the beginning of the year, which was going upwards, is not broken, and the sides do realize that they do more to make the ceasefire sustain," Hug said.
He said that the mission would continue to document the fulfillment of the Minsk agreements by the sides.
"The Special Monitoring Mission will continue to document compliance and non-compliance with the agreements. It is up to the signatories to these agreements to act on the facts that we document. Our reports are a tool for the sides to take measures to protect civilians. These reports are our contribution to stabilize and normalize the situation on the contact line," Hug said.
As Ukrinform reported, the OSCE SMM recorded more than 400,000 ceasefire violations and deaths of 478 civilians, including 40 children, in Donbas in 2017.