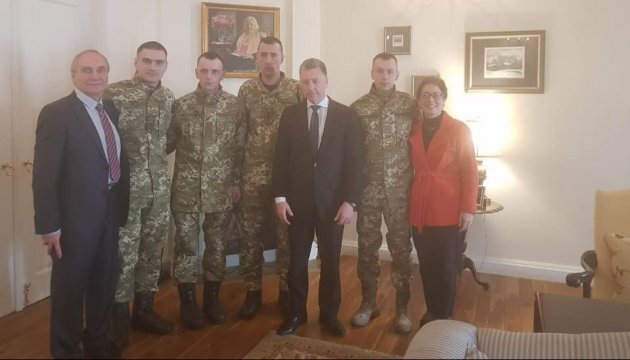 Released Ukrainian hostages brief Volker on torture in Donbas prisons
U.S. Special Representative for Ukraine Negotiations Kurt Volker has met with released Ukrainian hostages who spoke about the real situation in prisons in occupied Donbas, First Deputy Speaker of the Verkhovna Rada of Ukraine Iryna Gerashchenko has reported on Facebook.
"Today, a meeting was held between released Ukrainian hostages, U.S. Special Representative for Ukraine Kurt Volker and U.S. Ambassador Marie Yovanovitch," she wrote.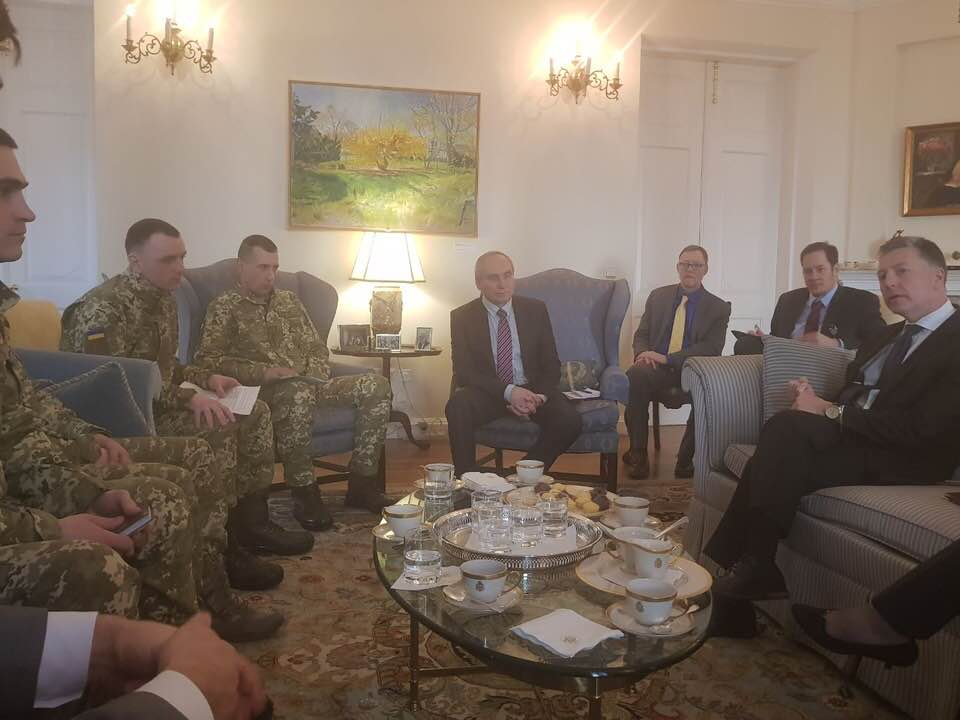 According to Gerashchenko, it is very important that U.S. partners hear the truth about torture and ill-treatment, the forced labor of prisoners, the lack of access to medicine, the ban on phone calls to relatives, and the denial of access for the ICRC to hostages.
"But the key topic of the meeting is the release of all those who remain in the prisons of ORDLO [certain areas of Donetsk and Luhansk regions] and Russian prisons. The released servicemen handed over to our American partners a letter from the families of hostages who remain in prisons. They asked all of us to do our utmost to free everyone," she said.
Gerashchenko expressed gratitude to the released Ukrainian heroes who, from the first days of their freedom, joined the struggle for Ukrainian hostages who stay in prisons.
"I'm sure that firsthand information about the horror of captivity is very important to our partners," Gerashchenko said.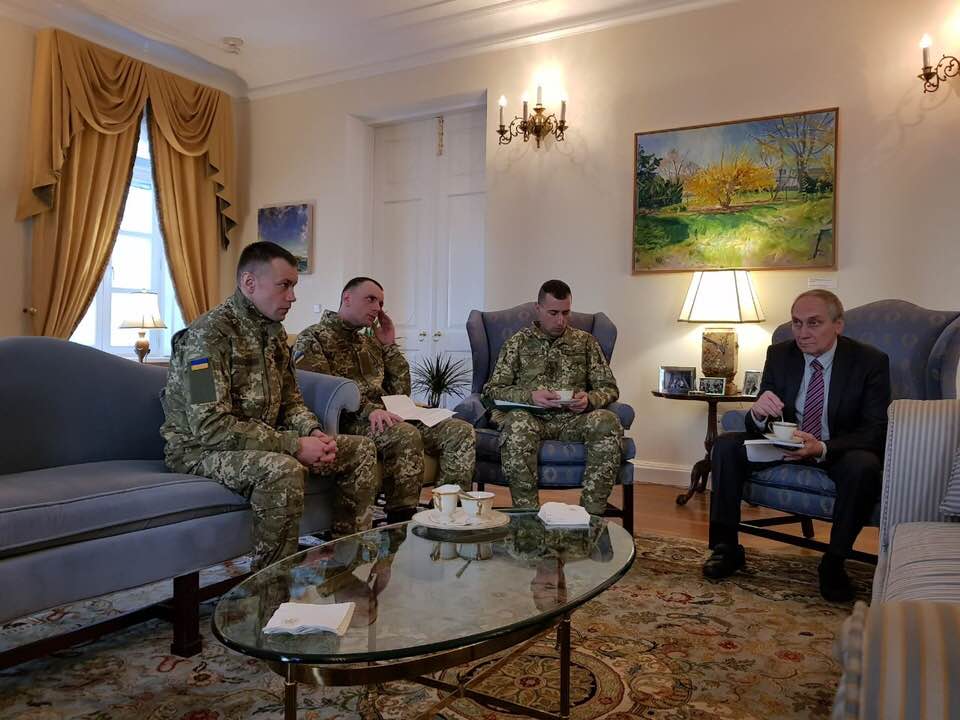 As reported, Volker arrived in Ukraine on Tuesday, January 23. He met with President Petro Poroshenko, National Security and Defense Council Secretary Oleksandr Turchynov, Head of the General Staff of the Armed Forces Viktor Muzhenko, and Opposition Bloc MPs Yuriy Boiko and Serhiy Liovochkin.
On January 26, Volker plans to hold talks with Russian presidential aide Vladislav Surkov in Dubai.
During the talks, the sides will discuss the conflict in eastern Ukraine and the prospects for the deployment and possible format of a peacekeeping force.
op