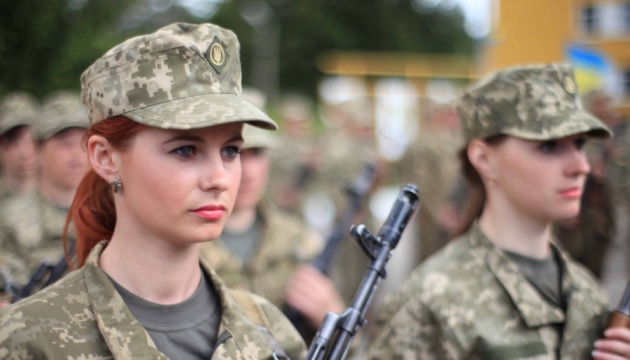 Women in Ukraine play a leading role in conflict settlement – US study
Ukrainian women actively contribute to the process of settling the conflict in Donbas – from creation of starting points of agreements between the opposing forces to the promotion of legislative processes in the state aimed at the peaceful settlement.
This is stated in the latest study of the Georgetown Institute for Women, Peace and Security, an Ukrinform correspondent reports.
"Women are active and engaged agents in Ukraine's peace and conflict mechanisms. While few are involved in the Minsk process, many are active in the military, the police, and volunteer brigades on the front line," reads the study, which analyzes the role of women in conflicts in Ukraine and Myanmar.
As noted, women in Ukraine are leading peacebuilding efforts in a range of capacities, despite being largely excluded from formal negotiations.
Many women in government, including in several high-level positions, are advancing peacebuilding efforts in official legislative or military capacities. These women, particularly in the parliament, open opportunities for greater civil society engagement and for more women to have their voices heard by decision-makers, the research explains.
ol