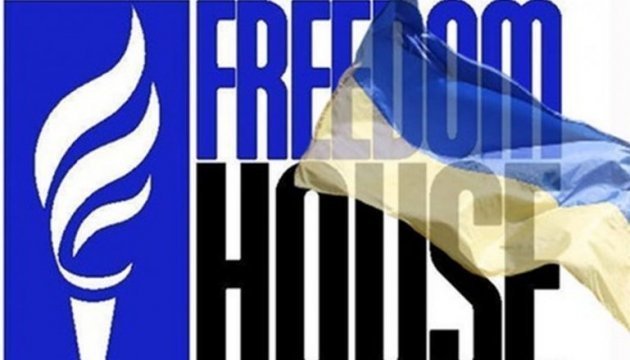 Freedom House again recognizes Ukraine as 'partly free' country
Freedom House has again included Ukraine in the category of partly free countries, according to the organization's new annual report "Freedom in the World 2018: Democracy in Crisis."
"Ukraine got three points out of a possible seven, where seven is the worst indicator for the level of political and civil liberties. On a 100-point scale that takes into account many factors, Ukraine scored 62 points," the report says.
The report states that Ukraine continues to recover from the disorder that surrounded the ouster of Viktor Yanukovych from the presidency in 2014, as well as the related crisis sparked by Russia's occupation of Crimea and military support for separatists in the Donbas area of eastern Ukraine.
However, the authorities' failure to prosecute extensive high-level corruption has undermined the popularity of the government and affected some reform efforts. In the sphere of civil liberties, political pressure and attacks on journalists have threatened freedom of the press.
The report also notes progress made by the government in crafting and implementing a number of reforms during the year, including changes to the health care and education systems, as well as measures designed to empower local and regional administrations.
In its previous report the Freedom House international non-governmental organization also put Ukraine on the list of "partly free" countries.
op