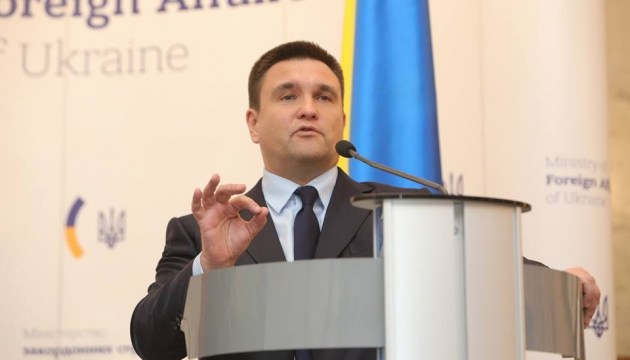 Ukraine should increase funding for educational needs of national minorities - Klimkin
Ukraine should do more for national communities in terms of financing their educational needs and in terms of developing new teaching methods, Ukrainian Foreign Minister Pavlo Klimkin has said.
He said this at a joint press conference with Romanian Foreign Minister Teodor Melescanu in Chernivtsi on Thursday, an Ukrinform correspondent reports.
"I believe that we have to do more for our national communities, including for the Romanian community. This concerns funding and changes in [teaching] methods," Klimkin said.
In this context, he noted that when children from minorities come to the first grade of the school, they should "not be scared away with Ukrainian grammar, which is new for them."
Klimkin said that during the meeting the Ukrainian and Romanian sides had agreed on bilateral cooperation both at the regional level and between the education ministries, as well as on dialogue with the communities, on how the new law on education should be implemented.
"The educational process is not political, it is focused on people, on communities. Therefore, I am grateful for what Teodor [Melescanu] said today about Romanian legislation, which allows us now to make scholarships and joint projects while improving the level of education and the level of teachers, because Ukrainian subjects will be taught by the same teachers who are now teaching, that is, it is our common interest," Klimkin said.
op