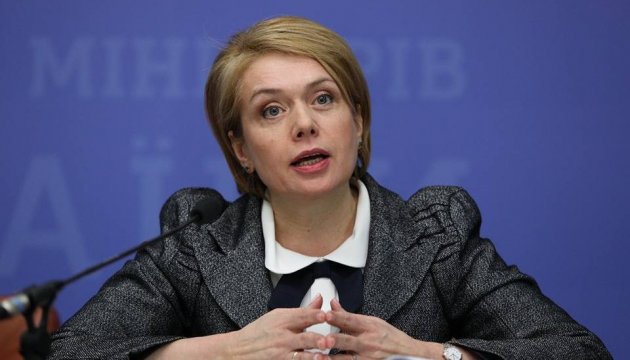 Minister Hrynevych: Venice Commission recommendations to be implemented in law on secondary education
Recommendations of the Venice Commission regarding the Article 7 of the Law of Ukraine "On Education", which regulates the issues of the language of study, will be implemented in the law on secondary education.
Education and Science Minister of Ukraine Lilia Hrynevych said this during a working visit to Chernivtsi region, an Ukrinform correspondent reports.
"We raised this issue [the language of study in Ukraine] at a meeting of the Venice Commission. The Commission gave us recommendations. These recommendations will be implemented in the text of the law on secondary education, which will be submitted to the Parliament in spring. There are no essential remarks about our approach. We can implement all the recommendations, saving the opportunities for children to study in their native language and at the same time to study a part of the subjects in Ukrainian and have a good command of the state language," Hrynevych said.
The minister noted that the expansion of the use of the state language in educational institutions, where the children study in the languages ​​of national minorities, provides for preserving study of the native language of a national minority as well as teaching a number of subjects in the state language. At the same time, the study in the state language will be introduced gradually.
ol