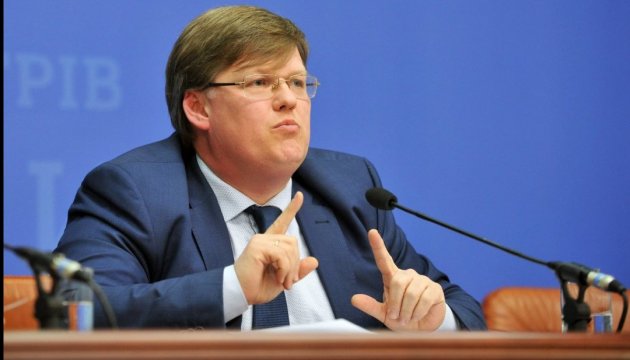 Ukraine, Poland should depoliticize controversial issues - deputy premier
Ukrainian Deputy Prime Minister Pavlo Rozenko has said he is convinced that it will be possible to solve all controversial issues and find understanding during the bilateral dialogue between the governments of Ukraine and Poland.
He announced this on Ukraine's Channel 5, according to the government portal.
"Obviously, we will not resolve in one day the problem that has arisen. We need a certain process of understanding, and I hope that as part of the dialogue with the Polish government we will do everything possible to avoid the unnecessary escalation that none of us needs. We are well aware of who wants to take advantage of this escalation, and we are well aware that only Russia is involved in the destruction of Ukrainian monuments in Poland and Polish monuments in Ukraine," Rozenko said.
According to him, a meeting between the presidents of Ukraine and Poland, which took place at the end of last year, clearly showed the desire for understanding and resolving disputed issues. "The meeting between the two presidents is a powerful signal, including to hot heads, that no one will succeed in breaking good-neighborly relations between Poland and Ukraine. We will do everything to prevent a third party from putting relations between the two states a century back," he said.
Rozenko also noted that the process of finding an agreement should be as depoliticized as possible. "We need to depoliticize this process. We must separate internal Polish and internal Ukrainian processes from the topic of bilateral relations, especially with regard to uneasy issues of history. We must give an opportunity to discuss historical issues, first and foremost, to historians. We must not put into society slogans or criticism of each other," he said.
According to the official, this should be an absolutely equal common dialogue between the two sides.
op