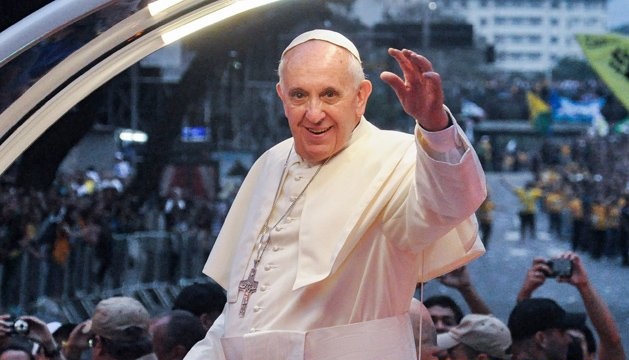 Pope urges international community not to forget about conflict in Ukraine
Pope Francis reminded the international community about the conflict in Donbas, caused by Russian aggression, and the victims in this conflict.
He said this in his annual address to members of the diplomatic corps accredited to the Holy See on Monday, the Vatican News reports.
"A shared commitment to rebuilding bridges is also urgent in Ukraine. The year just ended reaped new victims in the conflict that afflicts the country, continuing to bring great suffering to the population, particularly to families who live in areas affected by the war and have lost their loved ones, not infrequently the elderly and children," Pope Francis said.
ol