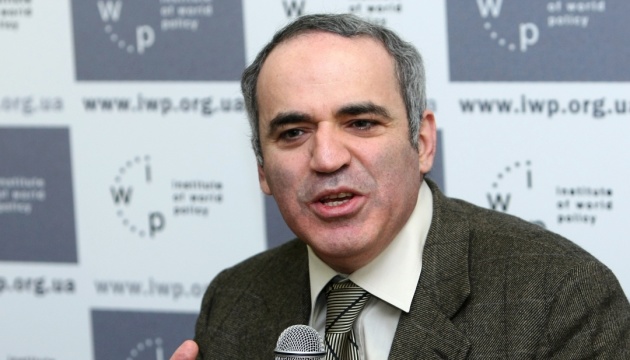 Crimea is a seized territory - Kasparov
Garry Kasparov, the 13th world chess champion and a Russian opposition politician, has said that Crimea is a seized territory.
Kasparov said this in an interview with media outlet Kasparov.ru, when asked about "the problem of the Kuril Islands and other disputed territories."
"Crimea is not a disputed territory. It is a territory seized in violation of all international treaties. As for the Kuril Islands, it is necessary to take as a basis the treaty of 1956. It is not superfluous to recall that it was under Putin that Russia made significant concessions to China during the demarcation of the border in the Amur riverbed. It is obvious that part of territory should be given to Japan and it should be allowed to participate in the development of these islands. I would advise those who shout about a 'referendum' in Crimea to hold a referendum on the Kuril Islands on incorporation to Japan. The result for them could be a surprise," Kasparov said.
He added that "a similar referendum can be conducted in the Konigsberg province."
According to Kasparov, in today's world, the territories have ceased to play a key role. Now the level of technological development and the quality of life of people are more important, he said.
op