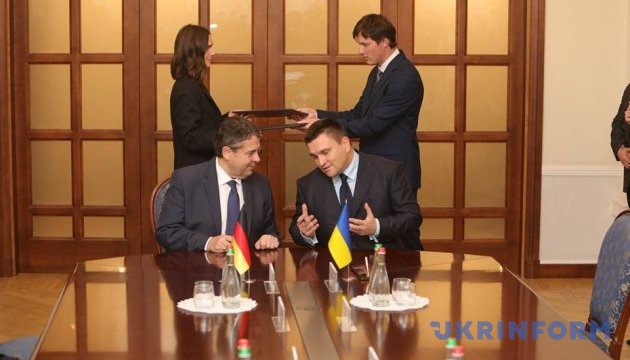 Klimkin, Gabriel postpone joint trip to Donbas due to bad weather
Ukrainian and German Foreign Ministers Pavlo Klimkin and Sigmar Gabriel have postponed their joint trip to Donbas due to adverse weather conditions and plan to visit the region later this month.
Klimkin reported this on Twitter on Thursday.
"The weather conditions did not allow us to visit the contact line, but they did not prevent a productive communication with German Foreign Minister Sigmar Gabriel. We are planning to make a joint trip to Donbas later this month," Klimkin wrote.
Earlier, the Ukrainian Foreign Ministry reported that the two foreign ministers were in Dnipro, where Klimkin informed Gabriel about the situation in Donbas.
Gabriel is on a working visit to Ukraine on January 3-4.
On January 3, before flying out to Ukraine, Gabriel said that the conflict in Donbas was neither frozen nor forgotten for the West and for Germany.
Late on January 3, the two foreign ministers held talks during which the parties signed a bilateral agreement on the activity of family members of employees of diplomatic missions and consular offices.
op