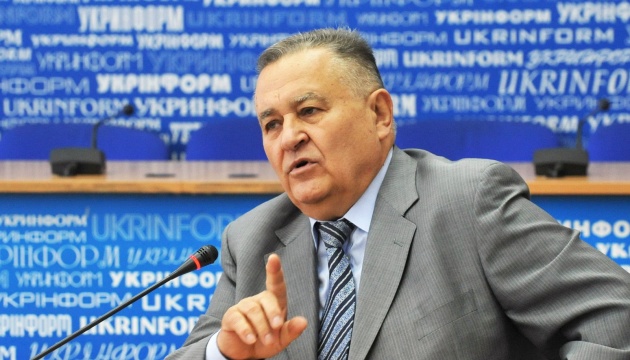 Marchuk sees no prospects for deployment of peacekeepers in Donbas
Ukraine's representative in the security subgroup of the Trilateral Contact Group, Yevhen Marchuk, has said he does not see any prospects for the deployment of a UN peacekeeping force to Donbas in the near future.
He stated this in an interview with Ukraine's Channel 5 late on Tuesday, January 2.
"Frankly speaking, I have little hope that it will be possible to resolve positively the issue with a peacekeeping contingent in the near future," Marchuk said.
He noted that two types of peacekeeping operations could be used for the situation in Donbas, either peacekeeping or peace enforcement operations, and the latter involves the use of weapons by peacekeeping forces against violators of peace or those who attack peacekeepers.
Marchuk noted that since many statements had already been made at various levels, including by "DPR/LPR" leaders, that they are against the peacekeeping initiative proposed by Ukraine, he does not see any prospects for the deployment of peacekeepers in the near future.
"However, this does not mean that this issue should not be promoted, and President Poroshenko correctly did when he raised this issue at the UN General Assembly," he said.
Russia's position on the UN contingent in Donbas is that peacekeepers must support the OSCE mission. Ukraine excludes the possibility of Russia's participation in the future UN peacekeeping force in Donbas.
op