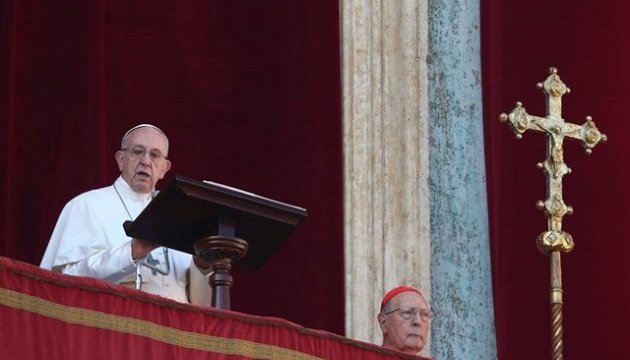 Pope Francis prays for Ukraine in his Christmas appeal
Pope Francis has prayed for the peace in Ukraine in his urbi et orbi blessing on Christmas Day.
"We see Jesus in children who, together with their families, suffer from the violence of the conflict in Ukraine and its grave humanitarian repercussions. We pray that the Lord may soon grant peace to this dear country," Pope Francis said, the Vatican News reports.
The Pope also prayed specifically for children suffering the ravages of war and the vagaries of political and economic turmoil in countries around the world.
"As the winds of war are blowing in our world and an outdated model of development continues to produce human, societal and environmental decline, Christmas invites us to focus on the sign of the Child and to recognize him in the faces of little children," he said.
ol