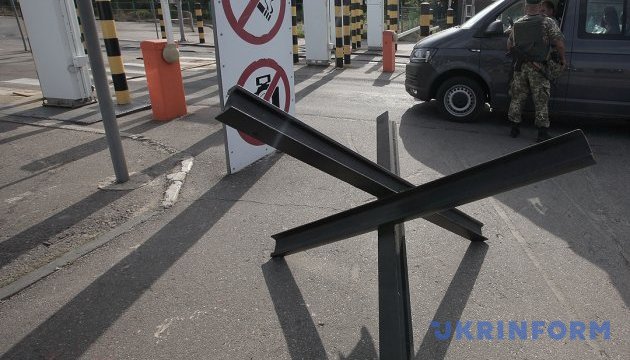 Ukraine to introduce biometric control on border with Russia on Dec 27
Mobile biometric control points on Ukraine's border with Russia will start operating on December 27, the interior minister's adviser, Zorian Shkiriak, has said on Facebook.
"Information for potential trespassers of the state border between Russia and Ukraine. From December 27, 2017, mobile biometric control points will be put into operation in places of probable illegal crossing of the border by trespassers and smugglers," he wrote.
Shkiriak recalled that from January 1, 2018, biometric control would also be introduced at stationary checkpoints on the Ukrainian-Russian border.
"From 00.01 on January 1, 2018, all citizens of Russia, who wish to cross the state border of Ukraine, will have their fingerprints and biometric data collected. All checkpoints on the border with the state-aggressor are already equipped with modern biometric data reading systems and connected to the Interpol and Europol databases," he said.
On September 1, 2017, Ukrainian President Petro Poroshenko enacted the decision of the National Security and Defense Council, which introduced a system for reading the biometric data of foreigners on the border. The decree states that the government should ensure the functioning of the national biometric verification and identification system from January 1, 2018.
op