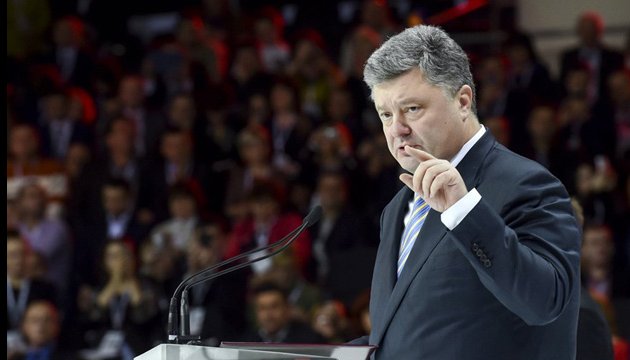 Ukraine ready for decisive steps in case of escalation in Donbas - Poroshenko
The danger of conflict escalation in Donbas by the aggressor state is growing, but Ukraine is ready for any scenario, Ukrainian President Petro Poroshenko has said.
He said this at a meeting with representatives of the First of December initiative group and other authoritative representatives of the Ukrainian intelligentsia, the press service of the head of state reported.
"If this is to be associated with Russia's abrupt and provocative withdrawal from the Joint Center for Control and Coordination, with great difficulties we face in the liberation of hostages that are being illegally kept in the occupied territory, I can emphasize that the danger of the conflict escalation is, unfortunately, increasing," Poroshenko said.
He noted that the situation on the frontline was complicated at the moment. According to him, last night, for the first time in many days, Ukrainian positions were shelled by the Grad multiple launch rocket systems.
The president said that he had taken decisive steps to strengthen the Ukrainian force in the Donbas. "We are ready to meet any scenario," he said.
The head of state also called for inviting representatives of Germany and France to join the work of the JCCC.
op