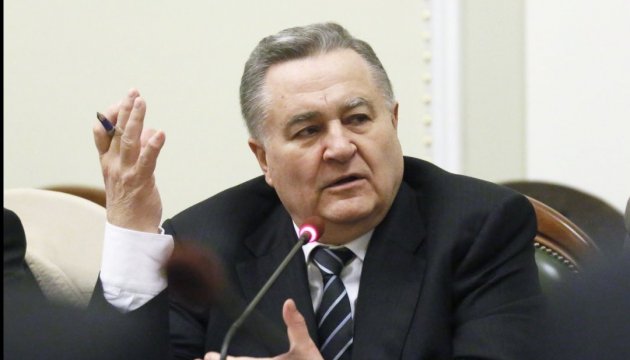 Russia puts forward conditions for return to JCCC
Russia is ready to return its servicemen to the Joint Center for Control and Coordination (JCCC) under certain conditions, Ukraine's representative in the security subgroup of the Trilateral Contact Group, Yevhen Marchuk, has said on Facebook.
"Russia's representative in our security group has just made an official statement that Russia is ready to return its servicemen to the JCCC under certain conditions. This is the approval of the provision on the JCCC, its status, security guarantees, etc.," Marchuk said.
He stressed that all expenses for the maintenance of the Russian side of the JCCC were borne by Ukraine, including the guarantees of their security. "The full text of the statement will be made public later," Marchuk added.
On December 18, the Russian Foreign Ministry said that Russian representatives of the JCCC would leave Ukraine on December 19 because of the "tense moral and psychological situation."
The Ukrainian Foreign Ministry described Russia's withdrawal from the JCCC as a provocation that substantially undermines the Minsk agreements and as Russia's desire to remove its responsibility as a party to the conflict for the consequences of armed aggression against the Ukrainian state.
Ukrainian intelligence also said that because of statements by the Russian Defense Ministry on the intention to recall Russian officers from the JCCC, militants could turn to aggressive offensive operations on the entire contact line in the anti-terrorist operation (ATO) zone.
op