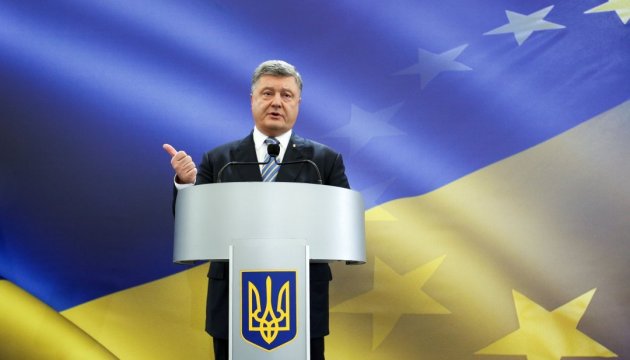 Poroshenko on language quotas: Forecasts of skeptics proved wrong
The forecasts of skeptics regarding the possible fall in the rating of radio stations due to the introduction of 25% language quotas for Ukrainian-language songs proved to be wrong during the year of the effect of the respective law, President Petro Poroshenko has reported on his Facebook page.
"More than a year ago, I joined a flash mob in support of Ukrainian songs on the radio. And during the year we managed to achieve significant results - the country's radio stations even exceeded the 25% quotas established by law. Therefore, all 'expert forecasts' of skeptics, which predicted the fall in the ratings of radio stations, did not come true. Ukrainians want to listen to songs in their native language," the head of state said.
Poroshenko also published a picture indicating that in 2017 Ukrainian radio stations exceeded the quota for Ukrainian songs by 13%.
op