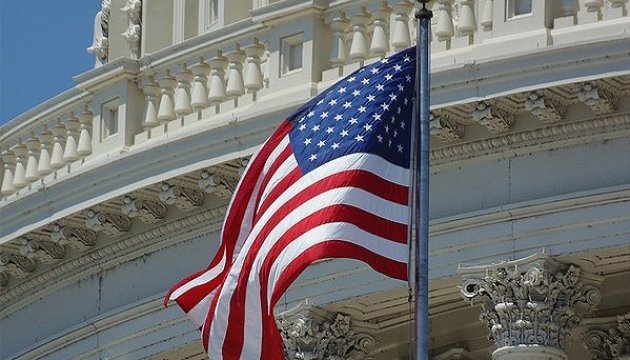 U.S. sees humanitarian situation in Donbas as worst in past three years
Washington is worried by the sharp deterioration of the humanitarian situation in Donbas due to the shelling by pro-Russian forces of a territory with civilian infrastructure facilities.
U.S. Department of State spokesperson Heather Nauert announced this at a briefing on Wednesday, an Ukrinform correspondent reports.
"There are continued attacks against civilian infrastructure projects in Donetsk. It's sad that we have to address this once again," Nauert said.
She said that the situation in eastern Ukraine was not improving.
"The United States continues to be deeply concerned by the escalating violence and the worsening humanitarian situation in eastern Ukraine," Nauert said.
At the same time, she recalled that back in November, the Department of State had already expressed concern about shelling near a vital water filtration plant in Donetsk.
"The plant remains under threat, and now a nearby coke factory has also taken fire by Russian-led forces," Nauert said.
She said that together, the filtration plant and this coke factory help provide drinking water, electricity, and central heating to approximately 345,000 people. In this regard, she said that threatening water supplies and also home heating in the dead of winter was simply unconscionable.
"Russian-led forces should immediately withdraw from their new positions surrounding the water treatment plant. We again call on Russia to stop artillery and rocket attacks against Ukrainian civilian areas and to honor the ceasefire called for in the Minsk agreements," Nauert said.
She also said that the humanitarian situation in eastern Ukraine "is one of the worst it has been now in three years and it is deteriorating."
"We call on Russia to take immediate steps to resolve the humanitarian crisis by withdrawing its forces and agreeing to a robust UN peacekeeping mission," Nauert said.
op