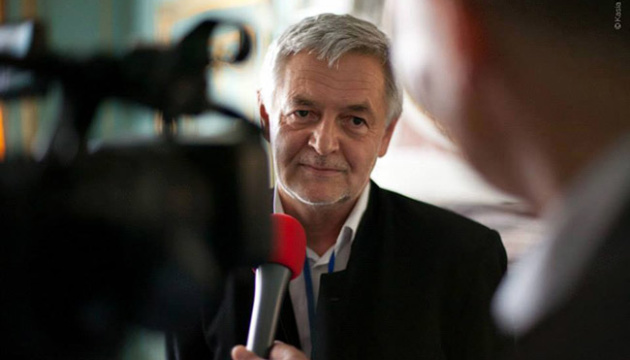 Ukraine began story with 'black lists' - Polish ambassador
Polish Ambassador to Ukraine Jan Pieklo has said that the so-called "black lists" of Ukrainians appeared in the Polish Foreign Ministry after Ukraine resorted to such measures.
He said this in an interview with the Delovaya Stolitsa (Business Capital) newspaper.
"As for personae non gratae, the beginning of this story was laid by the Ukrainian side. A year ago, the mayor of the Polish city of Przemysl, Robert Choma, was not allowed to enter Ukraine. Then the same story happened with a Polish professor from Lublin. Then there was a reaction from the Polish side, and [Secretary of the State Interagency Commission for the Commemoration of ATO Participants, Victims of War and Political Repressions] Sviatoslav Sheremeta was refused entry to Poland," Pieklo said.
In his opinion, it would be better for the two states to create a transparent system through which they would directly communicate and discuss the desirability of a certain citizen staying in a country.
"Such cases, as with the Przemysl mayor, the Polish professor, Sheremeta, benefit only those marginal elements who want to spoil relations between Poland and Ukraine," the ambassador said.
op