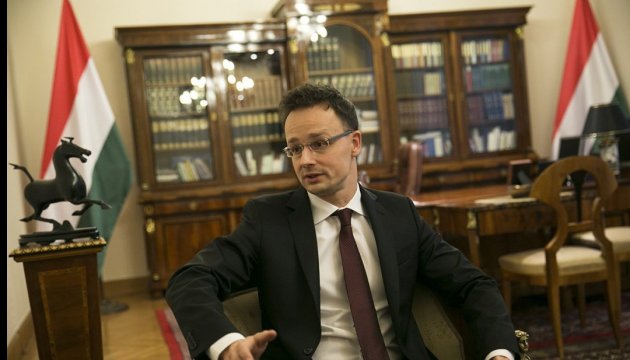 Ukraine violated its NATO commitments by adopting new education law - Hungarian FM
Ukraine, having adopted a new law on education, has violated its NATO commitments and therefore should withdraw the law.
Hungarian Foreign Minister Peter Szijjarto said this at a meeting of NATO foreign ministers in Brussels on Wednesday, December 6, the Yevropeiska Pravda media outlet reported, citing the press service of the Hungarian Ministry of Foreign Affairs and Trade.
"By seriously violating minority rights and adopting the new Education Act, in addition to contravening its commitments towards the European Union, Ukraine has also failed to fulfil its NATO commitments," the minister said.
He reiterated that Hungary is not prepared to sacrifice the interests of the Hungarian minority in Zakarpattia region on the altar of any kind of geopolitical game. According to him, Ukraine itself is to blame for the current situation.
"If it is important to Ukraine to restore its cooperation with NATO, then it must withdraw the Education Act. And if there are other countries for which it is important for dialogue to be re-established, then they should convince Ukraine to conform to its international commitments," Szijjarto said.
"If Ukraine retracts the legislation, Hungary will once again be one of the loudest proponents of Ukraine's European and Euro-Atlantic aspirations," he said.
As reported, 11 NATO member states, including Germany, expressed disagreement with Hungary's actions to block Euro-Atlantic initiatives of Ukraine due to the law on education.
Several weeks ago, Szijjarto said that his country had vetoed the convening of a meeting of the NATO-Ukraine Commission in December.
op