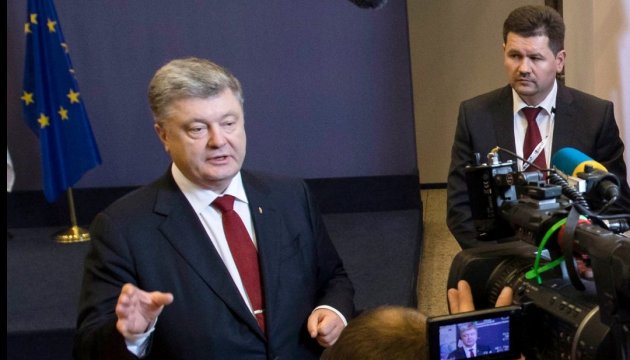 President congratulates Ukrainians on anniversary of referendum of 1991
Ukrainian President Petro Poroshenko has described the referendum of December 1, 1991 as a starting point in the creation of the Ukrainian state.
He wrote about this on his Facebook page on Friday.
"The referendum on December 1, 1991 has become a starting point in the creation of a modern Ukrainian state. It was after the uncontested results of the referendum that independent Ukraine was recognized by all subjects of international relations," the head of state said.
He added that today "our common duty is to protect this achievement, and we will definitely win."
op