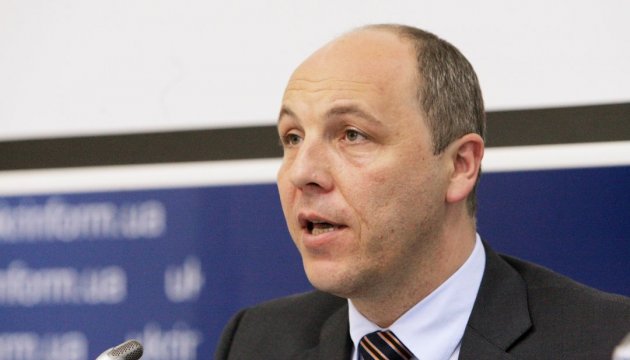 Parubiy sure Kremlin planning provocations in Ukraine elections
Verkhovna Rada Speaker Andriy Parubiy has described as unsuccessful any attempts by Russia's special services to destabilize the situation in Ukraine before the elections in 2019.
He said this at a briefing on Tuesday, an Ukrinform correspondent reports.
"Over these three or four years of work of our parliament, all these special operations have not had any success in our country. I am convinced that any provocations planned in the Kremlin and any scenarios concerning the election or work of the highest legislative body of Ukraine, will have no success," Parubiy said.
He also stressed that attempts to stage such provocations had also been made earlier.
"With regard to information from the Security Service, in my opinion, Russian intelligence services throughout the entire period, and eventually on the Maidan and after the Maidan, have been carrying out very powerful destabilization campaigns in our country. These campaigns concern different spheres of life," the speaker said.
As reported, SBU Deputy Head Viktor Kononenko said at the VII National Expert Forum "Ukraine: Seeking Balance" on November 28 that the Russian leadership no longer believes in a swift victory in the war against Ukraine and therefore the Russian intelligence services are currently focusing their efforts on destabilizing the situation within Ukraine, in particular ahead of a new cycle of elections.
op