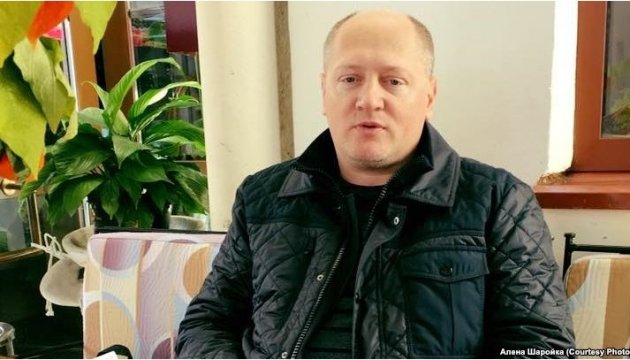 Espionage charges brought against journalist Sharoiko
Ukrainian citizen Pavlo Sharoiko, who was detained in Belarus on October 25, has been charged with "espionage," Belarusian KGB representative Dmitry Pobyarzhin has told the BelaPAN news agency, Radio Free Europe/Radio Liberty reports.
Ukrainian Radio correspondent Pavlo Sharoiko, who was accredited in Belarus, was detained by the KGB on October 25. On the same day, a search was carried out in the apartment he was renting. Reports about his arrest came only three weeks later, on November 17.
On November 20, Pobyarzhin said that Sharoiko allegedly admitted to being a military intelligence officer of Ukraine and working in Belarus under the guise of a journalist.
The Belarusian KGB considers Sharoiko guilty of "creating an agent network" in Belarus. A criminal case was opened against him on charges of espionage, which foresees from 7 to 15 years in prison.
The Belarusian media also claim that Sharoiko was working under the leadership of a Ukrainian diplomat expelled from Belarus and that their task was to study the activities of the Government of Belarus, the Ministry of Foreign Affairs, the Russian Embassy and Russian military facilities, "to start and develop acquaintances, begin or continue receiving information from them."
The Ministry of Defense of Ukraine and the Ukrainian Radio denied information released by the KGB.
op