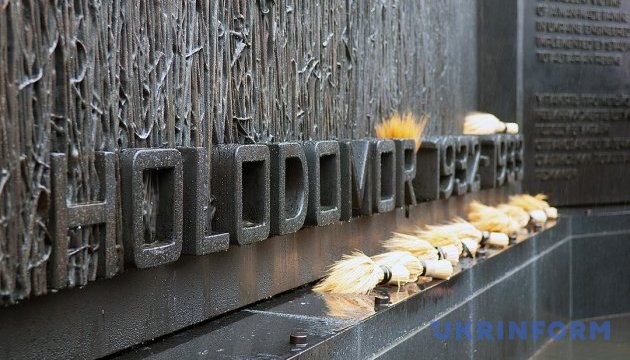 Ukraine disappointed with Britain's refusal to recognize Holodomor as genocide
The Ukrainian Embassy in London has expressed regret over the UK Government's refusal to recognize the Holodomor of 1932-1933 in Ukraine as genocide, according to Voice of America.
"We are glad that the UK Government recognizes the severity and awfulness of Holodomor as well as the responsibility of the Soviet leadership for the policies and political decisions taken which resulted in the famine causing the deaths of millions of Ukrainians," the embassy said in a statement.
The reason for the statement by the Ukrainian side was an official explanation from the British government to new calls for recognition of the genocide of Ukrainians, which were made during a special parliamentary hearing in the Westminster Hall on November 7.
"The Government states that the Holodomor pre-dates the 1948 UN Convention on Genocide which established genocide as a concept in international law and international law cannot be applied retrospectively," the embassy said.
British officials emphasize that the Holocaust, although it took place before 1948, has an exclusive status, since it was the basis for the legal determination of the genocide by the convention.
During parliamentary hearings in London on November 7, a representative of the British Foreign and Commonwealth Office, Alistair Burt, said that the government would use the term "genocide" with regard to Holodomor if any British court applied such a definition.
However, government officials also say that they currently do not see any possibilities or grounds for initiating a similar lawsuit on events in Ukraine in the 1930s.
Ukraine's Ambassador to the UK Natalia Halibarenko, who attended the parliamentary hearings in London on November 7, spoke about an agreement with British deputies to "continue cooperation on attracting public attention to this tragedy, and to appeal to the government to include the Holodomor issue in the school program."
op