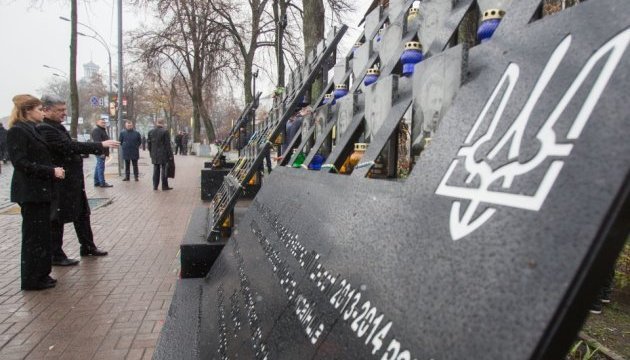 Ukraine leaders commemorate Heavenly Hundred Heroes
Ukrainian President Petro Poroshenko and his wife, Maryna Poroshenko, have attended the ceremony to commemorate the Heavenly Hundred Heroes, the press service of the head of state has reported.
"President Petro Poroshenko and his wife, Maryna Poroshenko, have taken part in the ceremony to commemorate the Heroes of Heavenly Hundred," the statement reads.
The presidential couple put the candles to the cross at the place of the death of the Heavenly Hundred Heroes and honored their memory.
The ceremony was also attended by Prime Minister Volodymyr Groysman and Verkhovna Rada Chairman Andriy Parubiy.
On Tuesday, November 21, Ukrainians mark a milestone holiday in Ukraine's history - the Day of Dignity and Freedom.
The holiday is marked annually in accordance with a presidential decree of November 13, 2014, and was set in honor of two significant and fateful events in the newest Ukrainian history - the 2004 Orange Revolution and the 2013 Dignity Revolution.
It was on November 21, 2013 that the first protests of the Ukrainian public began in response to the decision of the then authorities to end the country's course for European integration and cancel the process of preparation for the signing of the Association Agreement between Ukraine and the European Union.
The events unfolded rapidly and dramatically - from peaceful gatherings of students to mass rallies, burning of tires, Molotov cocktails and cobblestones that became weapons in the hands of protesters. A total of 106 Ukrainians were killed and more than 2,000 injured in those events.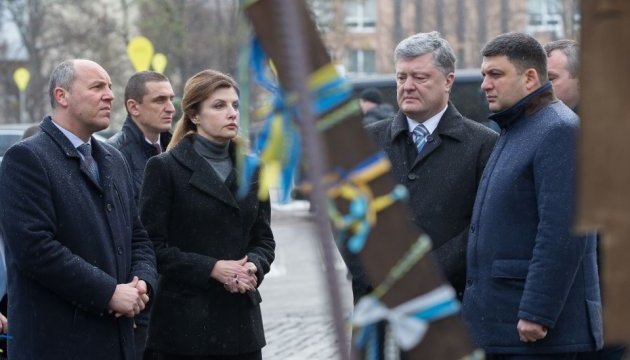 op