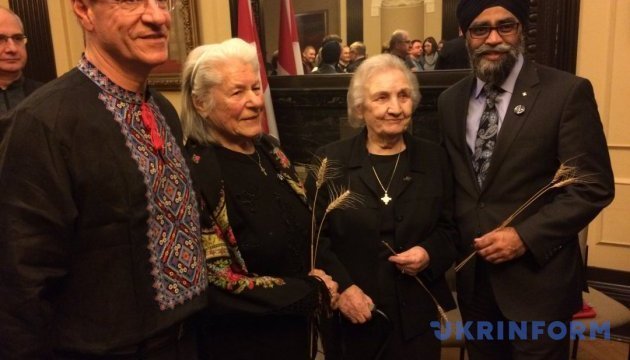 Canadian parliament honors Holodomor victims
An official event commemorating the 84th anniversary of the Holodomor famine in Ukraine has been held in the Canadian parliament in Ottawa.
According to an Ukrinform correspondent, a reception was attended by leaders of the Ukrainian community, diplomats, deputies from various parties, and government officials.
An address from the Canadian government was made by Defense Minister Harjit Sajjan. He mentioned the significant contribution of immigrants from Ukraine to the emergence and development of Canada and called for such a horror of Holodomor not to be repeated again.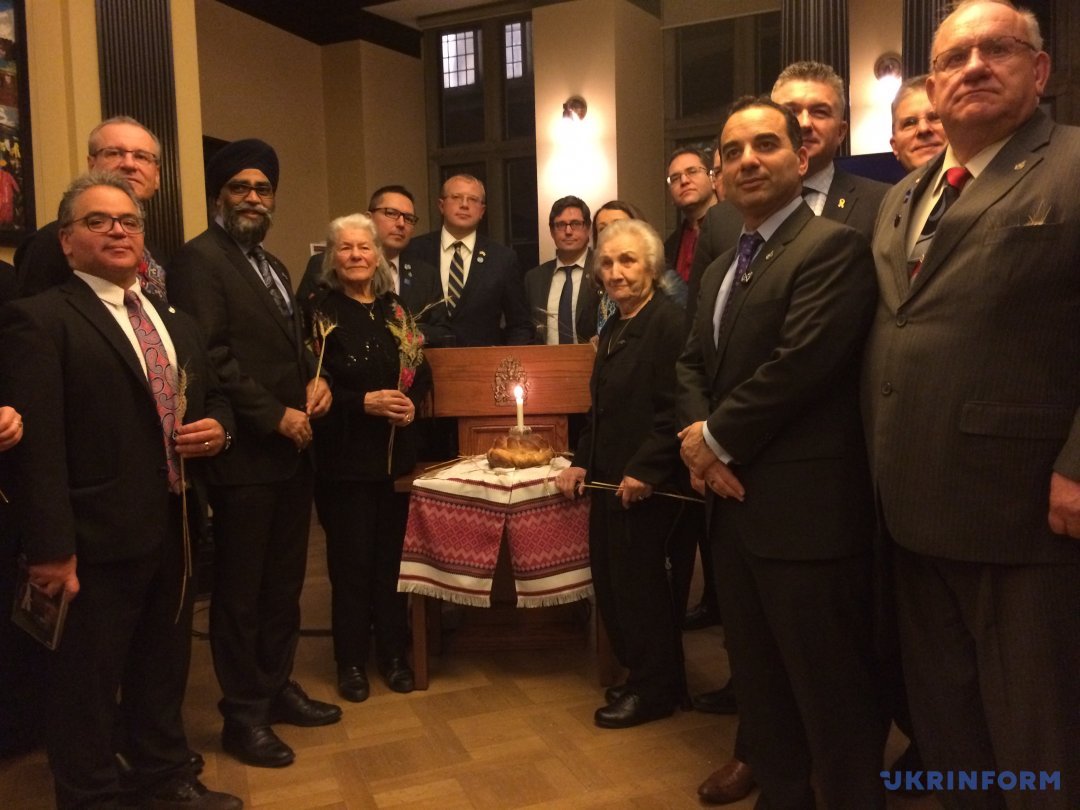 Ukraine's Ambassador to Canada Andriy Shevchenko, in turn, thanked Canadians for preserving Ukrainian cultural heritage, which is often inaccessible to the inhabitants of Soviet Ukraine. He recalled that the world's first Holodomor monument was erected in the Canadian province of Alberta 30 years before a similar monument appeared in Kyiv.
Two witnesses of the Holodomor were also present at the event. They together lit a candle of memory.
Canada became the first state to recognize the Holodomor as an act of genocide of Ukrainians back in 2008. Since then, official events have taken place in the country's parliament to mark the anniversary of those terrible events.
op