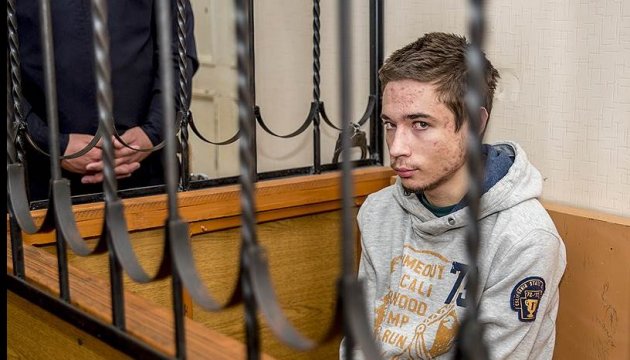 Ukrainian consuls not allowed to hand over medicines to Pavlo Hryb - father
Ukrainian consuls could not hand over the necessary medicines to Ukrainian citizen Pavlo Hryb kidnapped in Belarus, while visiting him in Krasnodar's detention facility.
His father, Ihor Hryb, reported this on his Facebook page.
"Seven minutes were given to the Ukrainian consuls to meet with Pavlo. Speaking Ukrainian is forbidden, medicines are forbidden. Pavlo does not remove the hood, his body is plucked with ulcers, and his health deteriorates," his father wrote.
As reported, a 19-year-old son of a State Border Service officer, Pavlo Hryb, disappeared in Belarus on August 24. Later it became known that he was kidnapped by Russian intelligence services and transferred to the Krasnodar detention facility (Russia).
op