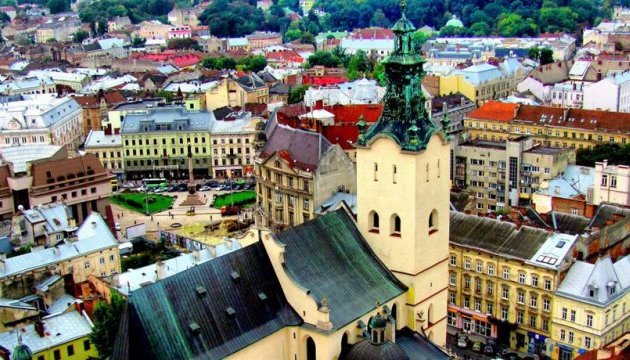 Britons urged to visit Lviv as the best weekend break city this winter
British journalists recommend visiting Lviv as a perfect cultural break with its laidback cafes, chocolate shops and fairytale architecture.
"Home to 720,000 people, Lviv is a compact and walkable city with the historic Old Town at its centre. Cobbled Rynok Square is the centre, surrounded by pastel-coloured buildings dating from the 16th century," The Independent writes.
Tourists are suggested climbing 400 steps up in the Town Hall to admire the panoramic view of the Old Town, coming to a daily outdoor used book market that surrounds the large statute of Ivan Fyodorov (the 18th-century father of Slavic printing) and tasting real Lviv chocolate, coffee and local cuisine. It is also advised to walk a lot and pay attention to the architecture around because Lviv has the monuments of many European eras.
As the article reads, the tourist may also rent a bike in the city centre and either take a loop of the city, or head south to Stryisky Park which has ponds with swans, a greenhouse and rock gardens.
In author's opinion, it's better to devote the second half of the weekend to the cultural program, in particular, to visit the Lviv National Art Gallery, whose collection spans from the 14th to early-20th century European artworks, with paintings by Rubens, Goya and Bruegel.
Lviv's Opera House, built to ape Vienna's opera house, with winged bronze statues symbolising comedy, drama and music topping its opulent facade, is also worth visiting as the city's "icing on the cake."
ol