Olena Kibenko
New Faces of the Supreme Court of Ukraine
09.11.2017 15:16
Stories about those who will put on judge gowns of the higher authority of the third branch of government for the first time
Ukrinform launches a project in which it intends to present new faces of the Supreme Court of Ukraine and tell about those who for the first time will wear judge gowns, who came to the country's higher judicial body from scientific and educational institutions, from the bar and other spheres of social activity.
Olena Kibenko has always stubbornly pursued her goal. Without a single lawyer in her family, she independently entered the law academy contrary to the widely believed opinion that "everything is bought there," defended two dissertations, became a professor and successfully fulfilled herself in the law business, working not only in Ukraine, but also abroad.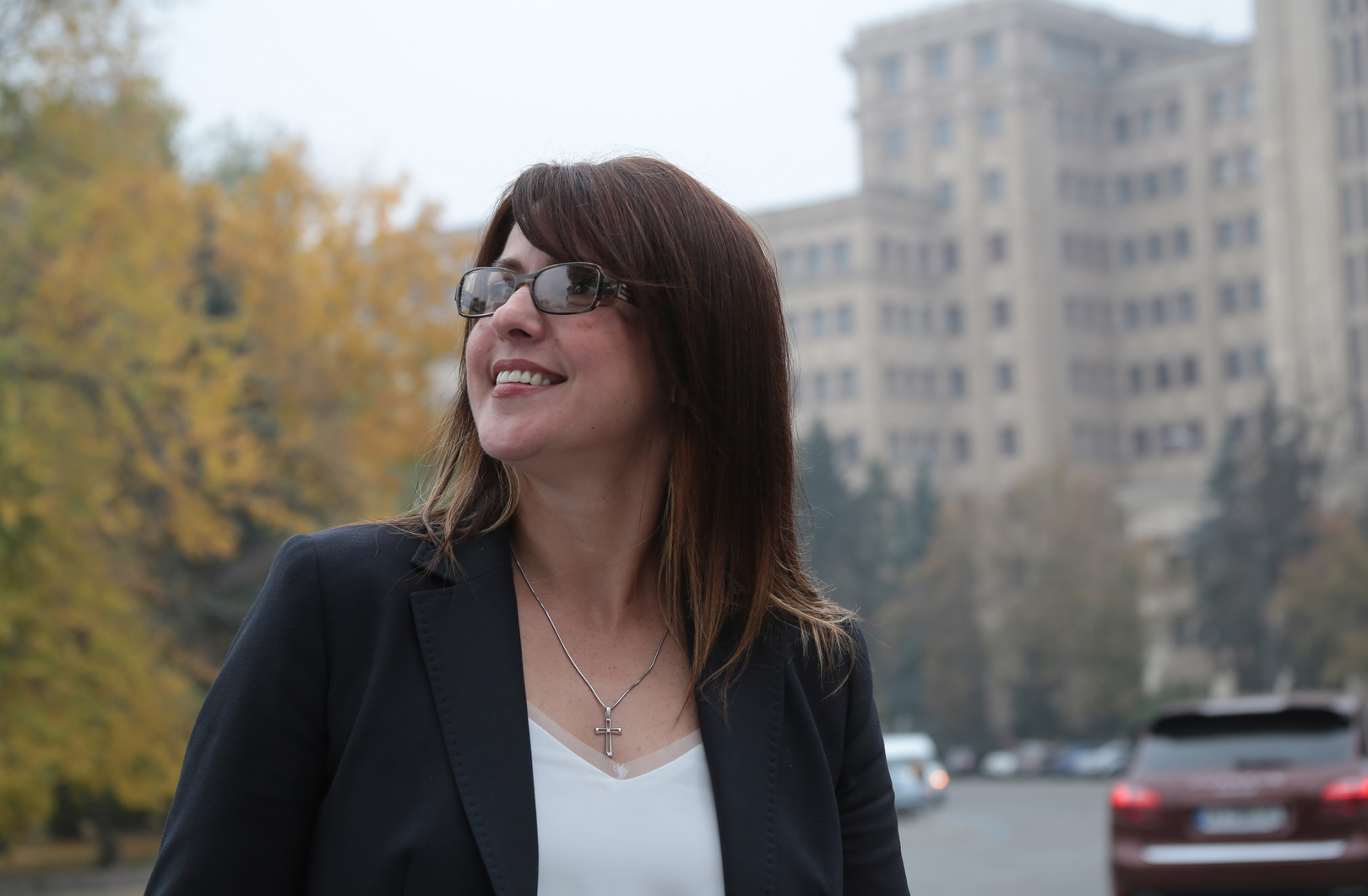 A person of peace, bright, persistent, initiative, not a supporter of strict frameworks and strict rules in any work, she radically changed her life by taking part in the competition for the post of a judge of the Supreme Court. Olena is going to reform this institution and believes that her diverse legal experience will be useful in her new capacity. "I want to make the Supreme Court open, accessible to people, a model for all other courts."
This is what Olena said about herself:
I spent 15 years at the Department of Commercial Law of the Yaroslav the Wise National Law University. I came right after graduating from the university and over this time I grew from assistant to professor.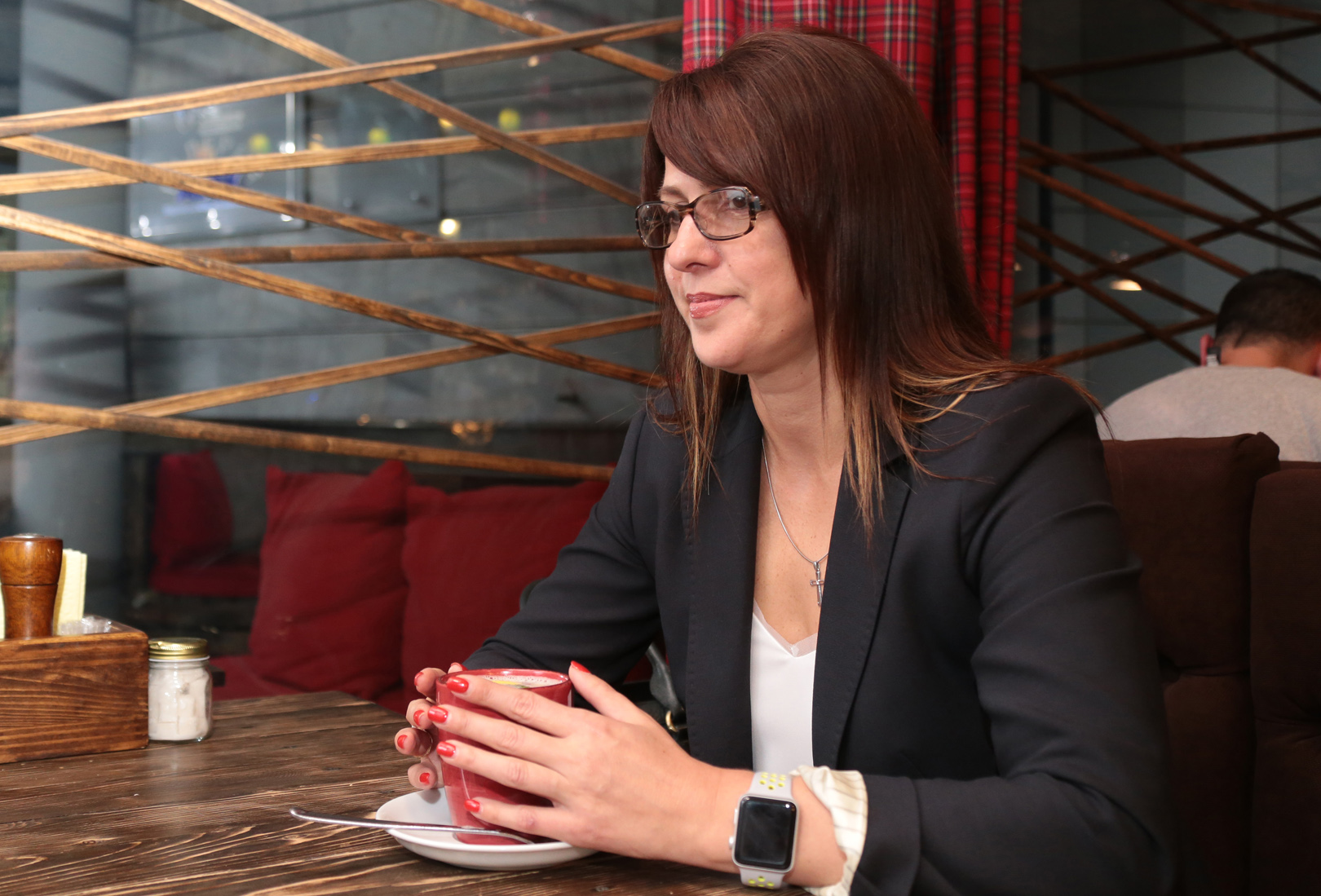 I created the first law firm with my friends in the second year of study. We decided to arrange courses for future entrants. We made a lot of ads and each day we secretly posted them near the admissions committee of the Law Academy. They were removed every day, and we always invented new ways how to get there. And we formed a group.
My credo is to stay purposeful and curious. I'm not afraid of new things and stubbornly moving forward.
I am a supporter of scientific mobility. I came up with this idea in the United States, where it is considered stupid to work at the same university and even in the same city for more than 5-7 years. In my opinion, a teacher needs to change a place and a team from time to time. Any new communication gives impetus to development.
About teaching activities and students
At the Karazin National University in Kharkiv, I already delivered not classical law courses, as I did in the law academy. I delivered my own courses, for example, the course on the management of a law firm, the management of scientific activity, the course on how to commercialize your work in the field of science, on how to demonstrate your scientific achievements and be able to receive financial profit from them. I think this is very important in our current realities.
Modern students now are not like we were. This is a completely different generation. The teacher can no longer simply go out and read lectures from the rostrum or demand that students learn them by heart. Today, students are more inclined to self-study, they are quickly looking for information, "swallowing" it in huge volumes, criticizing any idea. Along with this, they have certain problems with concentration, communications, and there is a certain fragmentation of thinking. This is not progress or regress. Just people are changing. However, universities are not yet well aware of how to react, both at home and abroad. This is a global problem.
About legal practice
In 2011, my colleagues and I were looking for premises for a new law firm. When I entered the new office, from where I could see the panorama of the whole of Kharkiv, the building of Derzhprom (the State Industry Building), the university, the main temples of the city... I felt that I am now in the very heart of Kharkiv. It was some kind of incredible energy. And it inspired me all the years while I was working here.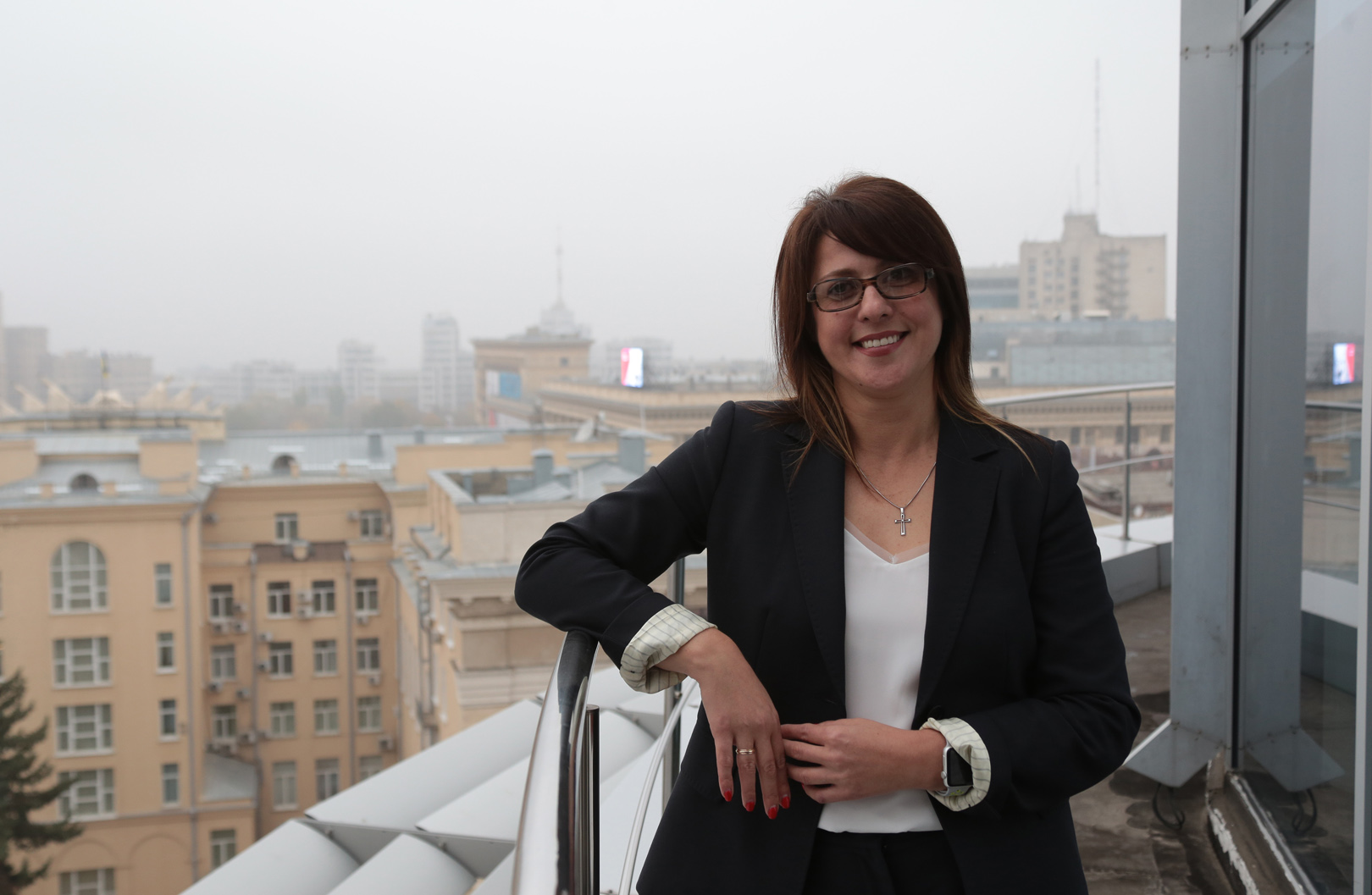 At that time, I was in charge of the regional branch of the Association of Lawyers in Kharkiv, and we tried to somehow unite the lawyers. We had a great conference room, where we held many events for the lawyers of the region, and our firm turned into a peculiar law hub.
About year 2014
But in 2014, our great workplace became dangerous. After all, this building is located behind the building of the reginal state administration, and when the unrest and seizure of the administration started, we were in the epicenter of events.
When they raised the Russian flag over the building of the regional administration, it was just an unbearable sense of abuse, and we went out to the square in protest. Then I returned to the office with the Ukrainian flag, and I was very scared, as I really expected an attack. When you walk in your home city with your own flag and feel the danger, it's scary and wrong. It should not be so.
About motives for participation in the competition
I am a supporter of changes. I am always driven by curiosity and thought: "If not me, then who?" I have such a character that I constantly feel the need to leave the comfort zone. When you are doing something for a long time, then you lose enthusiasm, energy. When I learned that an open competition for the Supreme Court involving not only judges, but also lawyers and scientists is held for the first time in Ukrainian history, I decided that I would not forgive myself if I did not try to use it. I wanted to test myself and the competition itself - to see with my own eyes, from the inside how open and honest the selection is.
About how she sees the Supreme Court
I want to see the Supreme Court as not only effective, but also open, convenient, accessible to people. From the moment when a person turns to the Supreme Court, every procedure for this person should be simple and understandable. This concerns the submission of documents, electronic court, and a decision understandable in its meaning. I want to test every procedure for comfort and openness.
About the competition
The phrase "everything is bought there" serves as an excuse for people who are afraid of trying something new. When I entered the law academy, my parents said that it was not possible to do it without connections, and they even looked for some place for me after school. There was no lawyer in our family, but I entered the law academy. And there are so many people like me. The same goes for the Supreme Court. I met many contestants during this time, and I can say that these are just star people. It seems to me that this composition of the Supreme Court is very strong and consists mainly of people of a completely different formation than it was before.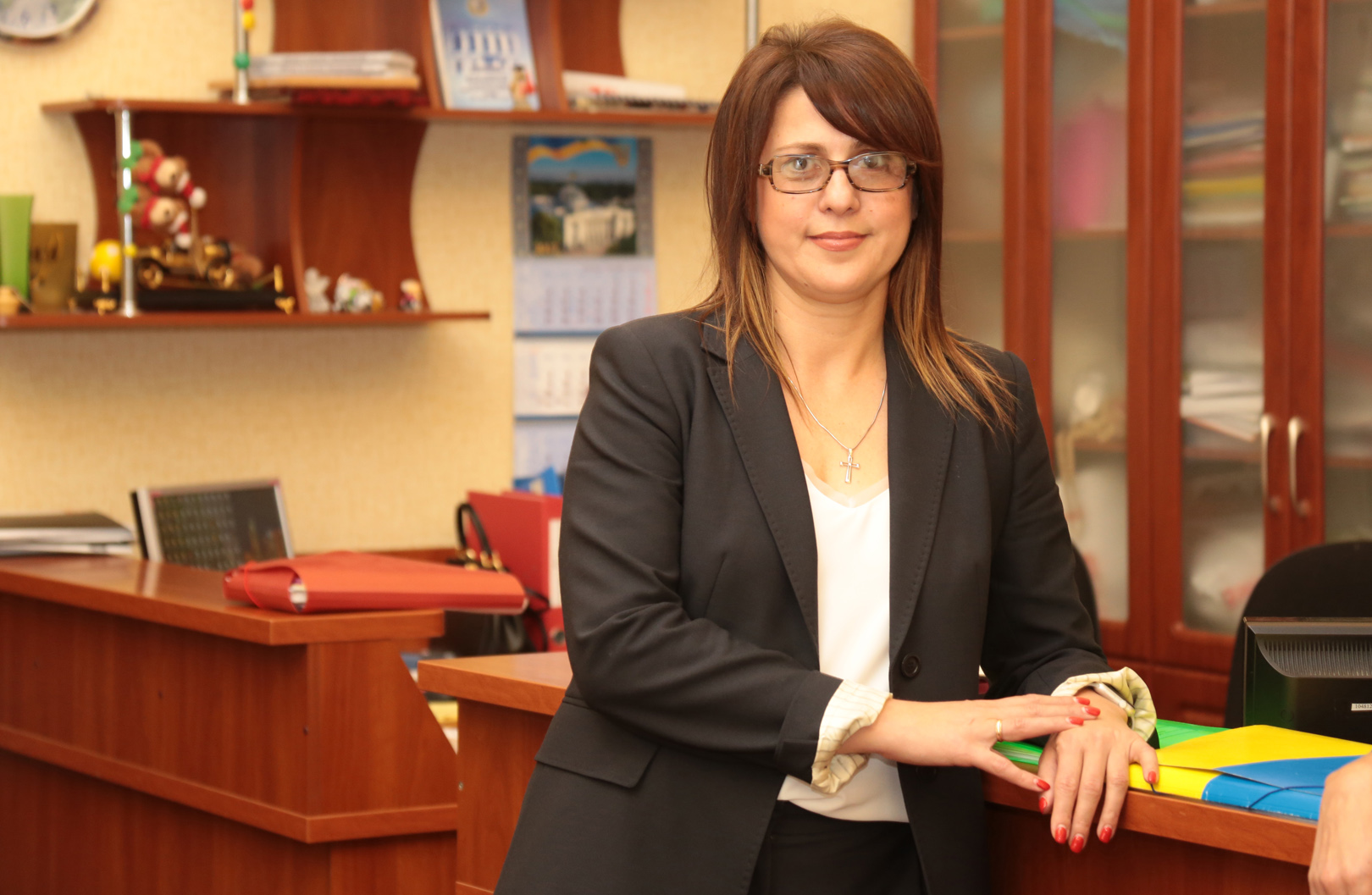 I was struck by the fact that the competition for the Supreme Court was conducted at a very high organizational level. There was everything –publicity at all stages, quick and convenient access to information, comfort, and respect for applicants. There were no typical complaints for our government agencies when filing documents, and there were no queues. I sometimes got the impression that all this happened in the United States, not in Ukraine. Interestingly enough, there was such significant media coverage that we felt like the stars of a popular TV series, because all our friends closely observed the vicissitudes of the competition, discussed them, knew the contestants, and followed them. It was very unusual. If people asked ordinary people about the names of judges of the Supreme Court several years ago, then it would be unlikely that anyone called at least one.
About leadership and competition
In the teams in which I worked, I most often served as a leader, think tank, generator of ideas. But wonderful people have always worked with me, and they helped me realize these ideas. That is, I'm not alone, I'm a team member, and I am compensating for my weaknesses through the right selection of people for work in a certain project.
I like to cooperate, combine efforts, but I like competition as well, as it encourages me to work more and better. I like when next to me are strong players who can teach me.
About lifestyle
A judge is a way of life, high moral qualities, established values, special world perception. Therefore, the lifestyle of a judge should be as open and honest as possible. I'm not very similar to a typical judge, but I still want to stay on my own in the new job. I will have to give up some things. Yes, I like to go to work in canvas shoes and jeans, but it's important not to go too far and not to become a hipster of the Supreme Court.
I almost do not drink alcohol, so sport is my means to relieve stress after work. Running for me is like meditation. Often I do not have time for fitness, but I can run anywhere. I do not compete with anyone, I just do it for pleasure. I repeatedly ran semi-marathons. I have recently run the first marathon in my life - 42 kilometers.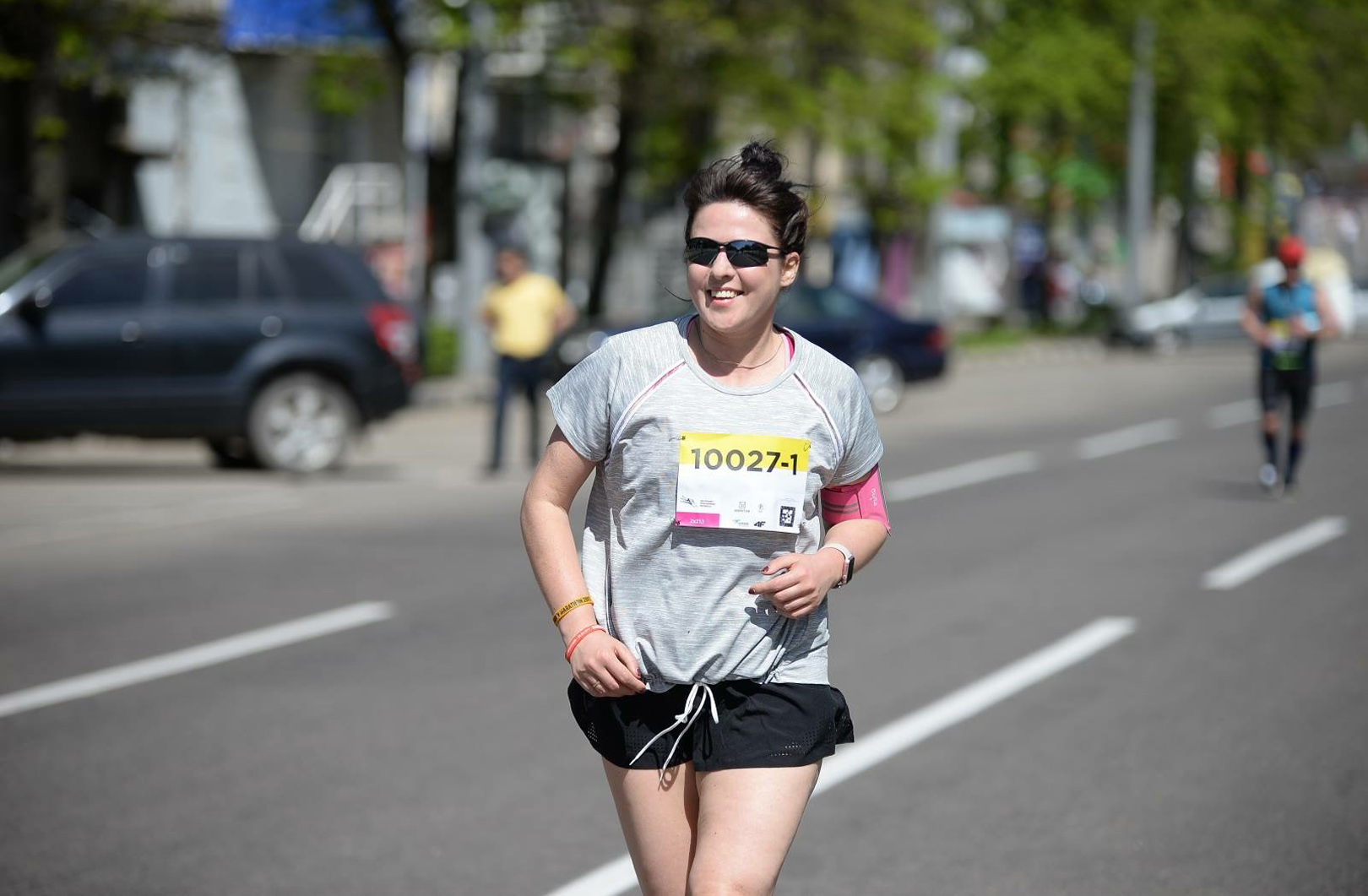 Recently, our team has applied to participate in the Berlin marathon. This is one of the most famous world marathons. If you win the lottery for the right to run, it will be interesting.
I have recently discovered the mountains for me. I like to climb to the summit on my own, without a conductor. You get fantastic sensations when you look at the world from above!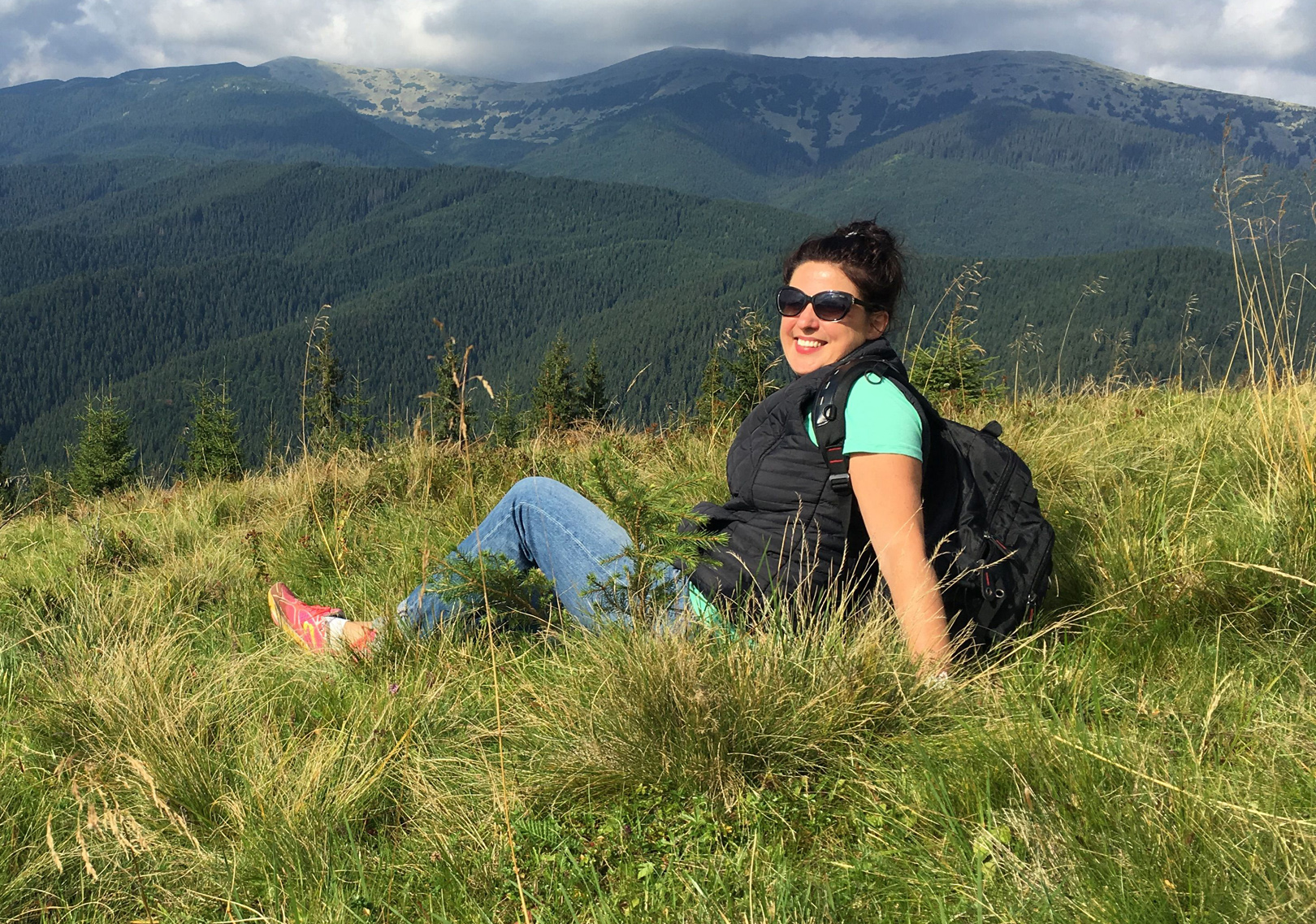 I like to read. Now I prefer cyberpunk. I used to admire detectives. I apparently read all Scandinavians detectives. I like to write. I am the author of seven books, but they are all about law. But I still dream of writing a detective or a novel.
About learning, work and science
I was born in Kharkiv on December 30, 1972. In 1989, I graduated from secondary school with a silver medal and entered Kharkiv Institute of Law (known as the National Law Academy of Ukraine from 1991). I graduated from the institute with honors in 1994, having received a specialization in "jurisprudence." In 1997, I defended a candidate's dissertation on foreign investment in the field of civil law and civil process, international private law.
After graduating from the postgraduate studies, I continued to work at the department (in 2004 it was renamed the Department of Commercial Law), having progressed from assistant of the department to professor. In 2006, I received a Doctor of Legal Sciences degree, having defended my thesis on the subject "The current state and prospects of legal regulation of corporate relations: comparative and legal analysis of the law of the EU, UK and Ukraine." In 2012, I went to work as a professor at the Kharkiv Karazin National University, where I have been working until now.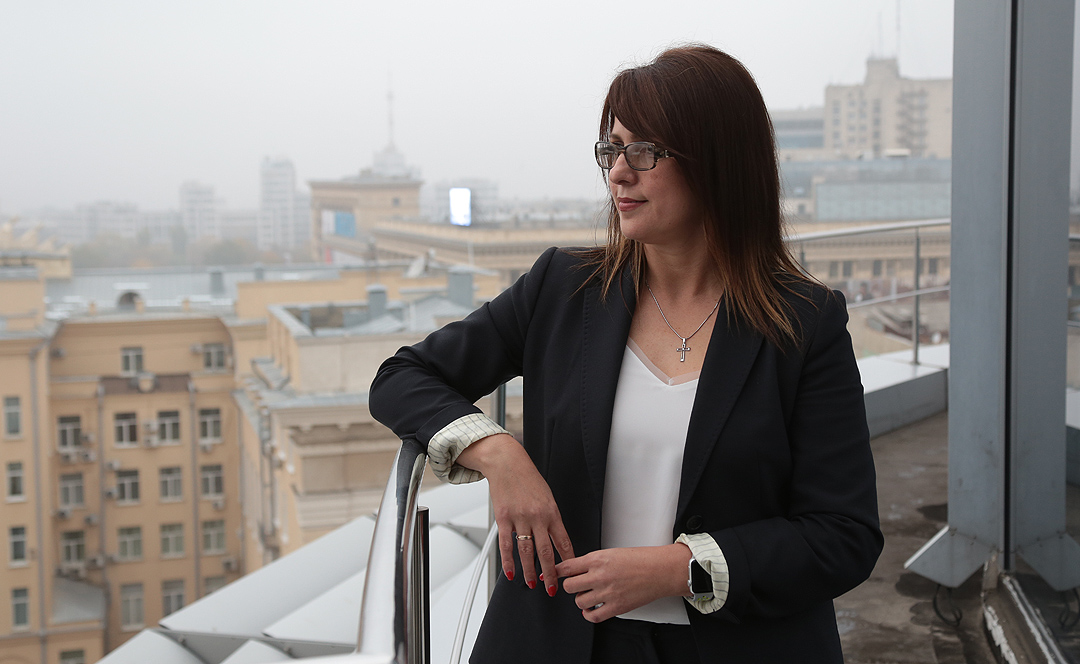 Thus, I have a scientific and teaching experience of more than 20 years. During this time I was active in scientific activities – I published over 130 works, prepared five candidates of sciences, participated as an official opponent in the defense of 18 dissertations, worked as a member of the three scholar councils on the defense of dissertations, each year taking part in an average of some ten public events - conferences, roundtable meetings.
For three years in a row (2011-2013) I delivered lectures in English at the School of American Law (Kharkiv, Gdansk). I have repeatedly participated in scientific exchange programs. In 1999, I trained in the UK (Thames Valley University) under the TACIS program. In 2002, for four months, I conducted research at U.S. universities (West Virginia University, University of Baltimore), as part of the Contemporary Issues Fellowship Program. In 2015, I had a two-week internship in international commercial law at a university in Italy, at the Unidroit Institute - the International Institute for the Unification of Private Law in Rome.
I think that my main achievement in science is my contribution to the development of the science of corporate law and corporate legislation. In 1999, for the first time in Ukraine, I developed a course on corporate law and published a manual. In 2000, I prepared the first and now the only comment in Ukraine to the law on business associations. However, I think the main achievement is the strategy for the development of corporate law for 2007-2010, which was drafted in 2005. To date, more than 75% of the proposals that were put forward in the strategy are implemented in the current legislation. In 2005, a series of works devoted to the development of corporate law were awarded the Presidential Award for Young Scientists.
One more project and a scientific product that I am proud of is preparing the translation of the EU corporate law directives into Ukrainian. It was a pro bono project. As an expert at the Center for Comparative Law at the Ministry of Justice of Ukraine, I prepared a translation of a number of directives on my own, and I also carried out scientific editing of all translations. In 2006, translations and comments to them were published - Company Law; comparative legal analysis of the acquis of the European Union and the legislation of Ukraine." I headed a working group under the Ministry of Economy for the development of draft model statutes for societies (2011). I am currently working on a new revision of the principles of corporate governance.
In September 2011, I was elected to the Scientific Advisory Board under the Supreme Court of Ukraine (specialization in economic law and business process).
I have considerable practical experience. In the second year of study at the law academy I created my own law firm Profit. From 2002 to 2011, I worked as a lawyer and then a senior partner at the Inyurpolis law firm. From 2011 to October 2017, I worked as managing partner at the Kibenko, Onika & Partners law firm, which is one of the top 50 law firms in Ukraine. I supported as a legal adviser important infrastructure projects in the region - Kharkiv airport reconstruction, issue of municipal bonds (UAH 100 million), the construction of a new body for the Kharkiv Philharmonic Society, etc.
About community activity
An active member of the Ukrainian Bar Association: 2008-2015 – a member of the board of the UBA, from 2015 to 2017 – a member of the Audit Commission of the UBA, in 2011-2013 – head of the Kharkiv regional office of the UBA.
In 2010-2015, I was also a member of the expert council on corporate governance at the State Commission on Securities and the Stock Market, as well as the public council under the Ministry of Agrarian Policy and Food of Ukraine.
Yulita Ran. Kharkiv