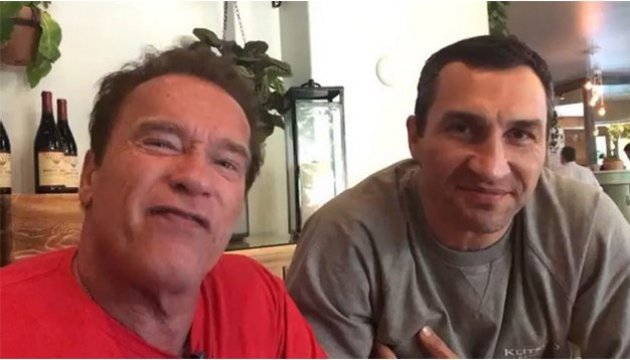 'See you soon in Kyiv' - Schwarzenegger to Vitali Klitschko
American actor and former governor of California Arnold Schwarzenegger has promised to meet with Kyiv Mayor Vitali Klitschko.
The Hollywood actor announced his intention in a video clip which he recorded with the mayor's younger brother, Wladimir Klitschko. The latter posted this video on his Facebook page.
Schwarzenegger described the Kyiv mayor as a "genius," because he manages to make so that people enjoy the payment of taxes.
"We missed you in our training session today, because I mean you are a true leader, so we needed some leadership today… But we are going to see you soon in your town, Kyiv," Schwarzenegger said.