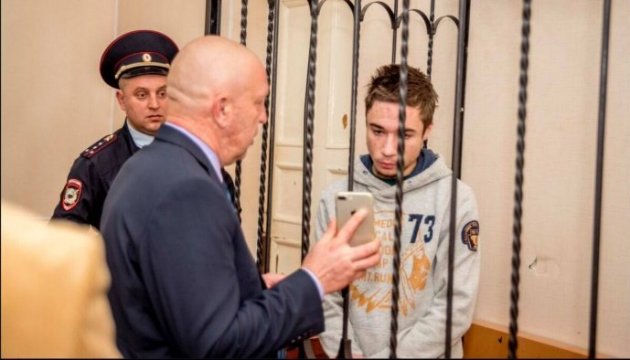 Relatives of Pavlo Hryb allowed to attend court hearing
Relatives of Pavlo Hryb have been allowed to attend the court hearing, which will be held in Krasnodar on November 7.
Father of detained Ukrainian, Ihor Hryb, said this in a commentary to an Ukrinform correspondent.
"The pre-trial restriction for Pavlo will be considered at tomorrow's court hearing in form of videoconference," he said.
According to him, the hearing will begin at 9:30 am. The relatives of Pavlo Hryb were allowed to attend the hearing. The consul of Ukraine will be also present.
When asked about the health status of his son, Ihor Hryb noted that "there is no positive change in health status because Pavlo has not been allowed to take the needed medicines."
As reported, on September 4, 2017, former border guard Ihor Hryb issued an appeal regarding the disappearance of his son. On August 24, 2017, Pavlo Hryb was illegally detained on Belarusian territory and subsequently transferred to Russia, probably with the participation of FSB officers. A court in Krasnodar extended Hryb's arrest until January 4, 2018.
ol