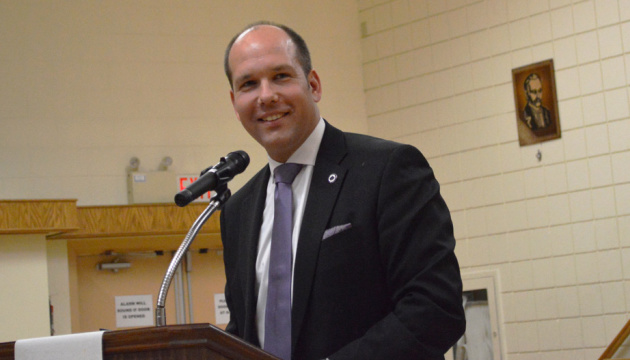 Ukrainian Canadians donate over $25,000 to erect memorial to the victims of communism in Ottawa
The Ukrainian Canadian Congress donated over $25,000 to erect a memorial to the victims of communism in Ottawa.
UCC President Paul Grod said this during a ceremony of dedication of the site for Canada's Memorial to the Victims of Communism, an Ukrinform correspondent reports.
"The UCC makes this donation to honour and pay tribute to all those who suffered the brutality and cruelty of over 70 years of Soviet Communist occupation of Ukraine. Millions of Ukrainians were murdered by the Soviet Communist regime. Millions more suffered in the forced labour camps of the Gulag. It is very important that Canada remembers the victims of Communist terror and imperialism," Grod said.
According to the UCC President, this memorial will ensure that "our children will learn the lessons of history so that these crimes are never committed again."
The site of the Memorial is on the west side of the Garden of Provinces and Territories in the Parliamentary Precinct in our nation's capital. Construction will begin next year, and the Memorial is scheduled to be completed in late 2018-early 2019.
The Honourable Mélanie Joly, Minister of Canadian Heritage, and Arif Virani, Parliamentary Secretary to the Minister of Canadian Heritage (Multiculturalism) and survivors of Communist regimes took part in the solemn ceremony.
ol