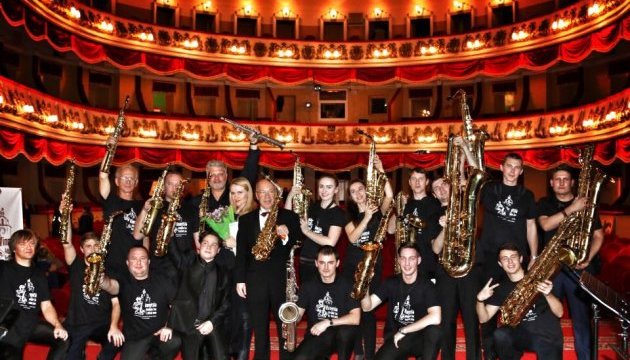 International Saxophone Music Festival kicks off in Vinnytsia
The International Saxophone Music Festival VINNYTSIA ADOLPHE SAX FESTIVAL – 2017 opens in the city of Vinnytsia on Monday, November 6.
Yevhen Popel, an organizer of the festival, told this to an Ukrinform correspondent.
"From Monday to Friday inclusive, saxophone music will be heard in Vinnytsia - the International Saxophone Music Festival named after Adolphe Sax will be held. This year there will be jazz and classical music, avant-garde and modern music at the festival – we have something to please and surprise the audience," Popel said.
According to him, concerts and master classes of leading saxophonists from Ukraine and Europe will be held at concert venues across the city. Also, there will be the second international competition for wind instruments "VinVenti" and an exclusive film about the inventor of the saxophone "Sax Revolution. Adolphe Sax" will be shown.
iy