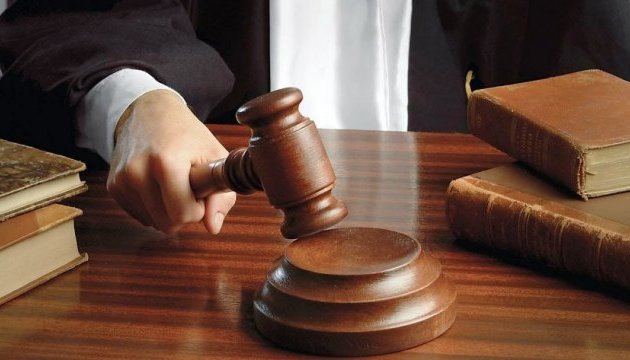 Court to consider Saakashvili's suit against migration service on Dec 12
Kyiv's District Administrative Court has opened proceedings in a lawsuit lodged by former Odesa Regional Governor Mikheil Saakashvili against the State Migration Service's office in Kyiv region and scheduled a hearing for December 12, the court has reported on its Facebook page.
"The court session will be held on December 12. The plaintiff asks the court to declare illegal the inactivity of the SMS office in Kyiv region on considering an application from Mikheil Saakashvili to recognize him as a person in need of additional protection, which was submitted to the office of the State Migration Service of Ukraine in Kyiv region on October 26, 2017," reads the report.
The petitioner also requested that the SMS office in Kyiv region consider, in accordance with the requirements of the law of Ukraine "On Refugees and Persons in Need of Additional or Temporary Protection," Saakashvili's statement on recognizing him as a person in need of additional protection, which was submitted to the SMS office in Lviv region on September 11, 2017.
As Ukrinform reported, on July 26, 2017, the Ukrainian president stripped Saakashvili of Ukrainian citizenship. According to the Presidential Administration, the reason for such a decision was the provision by Saakashvili of inaccurate information when applying for citizenship.
Later, the State Migration Service refused to consider documents from Saakashvili on his recognition as a refugee.
Saakashvili challenged such a decision in court.
op