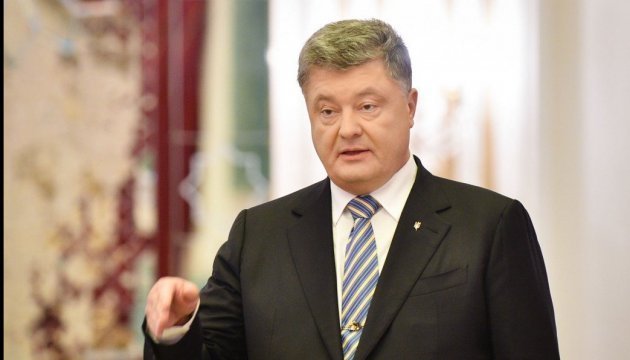 Poroshenko calls important agreement between Ukrinform and Saudi Press Agency
Ukrainian President Petro Poroshenko has described as "very important" a memorandum of understanding on cooperation and news exchange between the Saudi Press Agency and Ukrinform.
The head of state told this to journalists after the first part of his visit to the Gulf countries on November 1.
"A very important agreement with Ukrinform was signed. The Saudis will finally be able to receive direct information from the Ukrainian news agency, and we will have access to the information provided by the Saudi agency," he said.
The president also did not rule out the next steps, "up to the correspondent office of the Al Arabiya channel in Kyiv and the construction of the Islamic Cultural Center."
As reported, during Poroshenko's official visit to the Kingdom of Saudi Arabia, the sides signed a memorandum of understanding on cooperation and exchange of news between the Saudi Press Agency and the Ukrinform National News Agency of Ukraine.
The signing of the document will ensure compliance with common interests and cooperation between the two agencies in the information sphere for the purpose of exchanging their own information, which is available on the Internet, with the subsequent right to use it in information products.
op