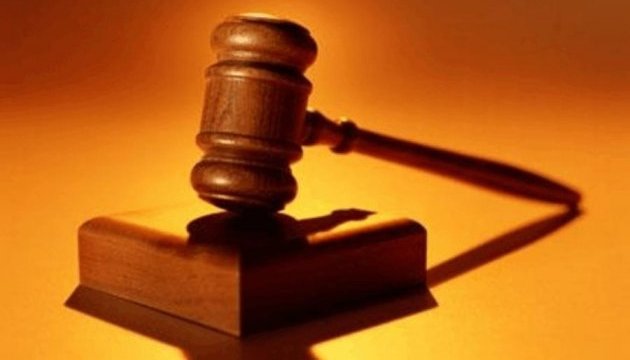 Court releases Avakov's son on personal recognizance
Kyiv's Solomyansky District Court has chosen a measure of restraint in the form of personal recognizance for the interior minister's son, Oleksandr Avakov.
The respective decision was announced by Judge Vitaliy Ukrainets on November 1, an Ukrinform correspondent reports.
"The court ruled to satisfy the petition partially and select for Oleksandr Avakov a measure of restraint in the form of personal recognizance," the judge said.
The court also obliged Avakov's son to wear an electronic tracking bracelet, not to communicate with witnesses in the case, notify the investigator, prosecutor and court of any change in the place of residence, hand in passports for travel abroad, etc.
Lawyer Andriy Fedur told journalists that according to the law, this preventive measure could not be challenged. He added that the defense team was dissatisfied with the court ruling.
Specialized Anti-Corruption Prosecutor's Office (SAPO) prosecutor Oleksandr Snehiriov noted that the prosecution was not satisfied with the court's decision. He said that if Avakov's son fails to fulfill any of his responsibilities, SAPO would be able to apply to the court for choosing a more stringent measure for him.
As Ukrinform reported, on October 31, NABU arrested Oleksandr Avakov, the son of Interior Minister Arsen Avakov, former Deputy Interior Minister Serhiy Chebotar and one more individual as part of the investigation into the case on the embezzlement of UAH 14 million during the purchase of backpacks for the National Guard.
According to investigators, the said persons are involved in the purchase of backpacks for the Interior Ministry and the National Guard in 2015 at a price significantly higher than the average market price. According to the pre-trial investigation, the goods were not delivered on time and, moreover, they did not meet the requirements established by the Interior Ministry, as a result of which the state suffered losses in the amount of over UAH 14 million.
On November 1, SAPO Head Nazar Kholodnytsky said that prosecutors would ask the court to choose for the minister's son a measure of restraint in the form of detention with the possibility of posting UAH 5 million bail.
op