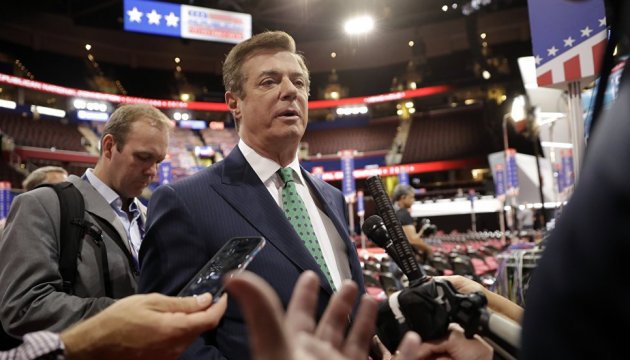 Manafort involved in two PGO investigations - prosecutor
U.S. President Donald Trump's former campaign chairman, Paul Manafort, is involved in two investigations being conducted by the Ukrainian Prosecutor General's Office (PGO), head of the PGO's department for special investigations Serhiy Horbatiuk has told Hromadske Radio.
"[The U.S. investigation] fits the scope of the investigations that we carry out. The first concerns the embezzlement of funds of the Justice Ministry that were allocated to a U.S. law firm to prepare a report on the case of 'Tymoshenko v. Ukraine' regarding her illegal arrest. The second concerns materials on 'illegal bookkeeping.' We continue to investigate these cases," Horbatiuk said.
According to him, two years ago the PGO asked the U.S. Department of Justice to interview Manafort about the payments and how the money was used, but prosecutors have still not received an answer.
As reported, on October 30, charges were brought against Paul Manafort and Richard Gates. The indictment contains 12 counts and includes obstruction of the activities of U.S. government agencies, money laundering, non-payment of taxes, fraudulent activities and work as a lobbyist for a foreign institution without registration, which is a criminal offense in the United States.
op