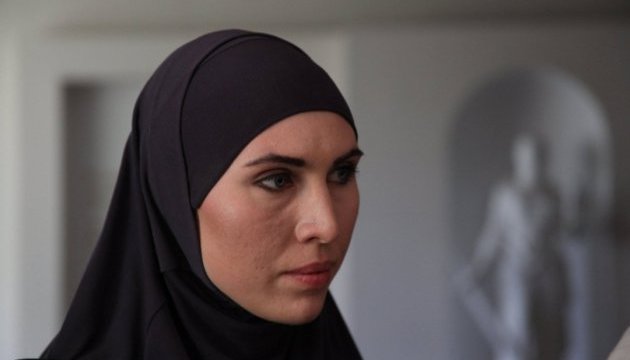 Herashchenko discloses details of assassination attempt on Okuyeva
Two criminals were involved in an assassination attempt on Lieutenant of the Ukrainian Airmobile Forces Amina Okuyeva, a Chechen volunteer from the Kyiv-2 battalion.
A member of the board of the Ukrainian Interior Ministry, MP Anton Herashchenko, reported this live on the 112 Ukraine television channel on Tuesday.
"Apparently, there were two terrorists. One was waiting at a turn from the Odesa highway [near Hlevakha] and gave a signal to another criminal who was sitting in the bushes with weapons," Herashchenko said.
He also said that there were currently two major scenarios of this crime. The first concerns the actions of the Russian intelligence services, "a murder aimed at destabilizing the socio-political situation and creating an atmosphere of terror and horror in Ukraine."
"The second concerns the actions of those who are in the territory of the Chechen Republic, that is revenge on Adam [Osmayev], because he went against Ramzan Kadyrov and his entourage," he added.
Herashchenko said that Osmayev was currently under state security. "I think that it will be necessary to provide him with this security in the future until the end of his life, and this time he will no longer have to refuse it."
"I'm confident that we will find these scums, and they will spend all their lives in prison," Herashchenko said.
As reported by Ukrinform, unidentified individuals fired at Okuyeva's car near the village of Hlevakha in Kyiv region late on October 30. She died on the spot as a result of the assassination, and her husband, Osmayev, was wounded. The attackers escaped in a car. Plan "Siren" was introduced in Kyiv region and in the neighboring regions.
According to Osmayev, he tried to give Amina first aid, but she "was shot in the head." In addition, Osmayev said that the attempts in June and now were "links of one chain."
The first assassination attempt on Osmayev and Okuyev, Chechen volunteer soldiers who participated in the war against Russian-backed forces in eastern Ukraine, was made in Kyiv on June 1, 2017. The would-be assassin, who introduced himself as a French journalist, invited the couple to a meeting and then shot in a car at Adam, but Amina returned gunfire and wounded the attacker.
Okuyeva is a Chechen volunteer from the Kyiv-2 battalion, a lieutenant of the Ukrainian Airmobile Forces. She participated in the Revolution of Dignity and in the Donbas war as part of the Kyiv-2 battalion.
op