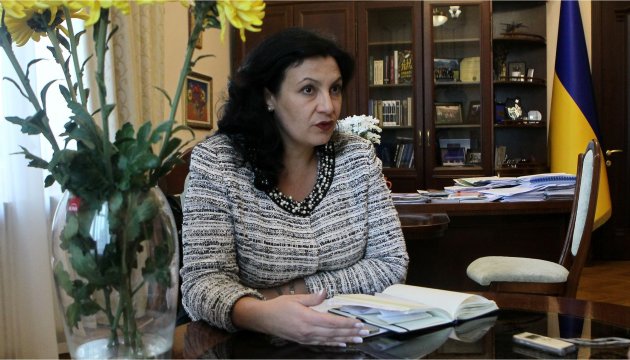 Deputy PM urges UN to support resolution on human rights in Crimea
Ukrainian Deputy Prime Minister for European and Euro-Atlantic Integration Ivanna Klympush-Tsintsadze has asked the United Nations to support a resolution "Situation of Human Rights in the Autonomous Republic of Crimea and the city of Sevastopol," which Ukraine will submit to the UN's Third Committee in the near future, according to the government portal.
"We are asking for support for this document. We call on the international community to consistently respond to cynical violations of human rights in Crimea and strengthen political and diplomatic pressure on the Kremlin to ensure the return of the aggressor country to respect for the provisions of international law," Klympush-Tsintsadze said during an event devoted to the human rights situation in Crimea, which was held at the UN office in New York (the United States).
She expressed hope that the event would give additional support to the resolution and noted that the vote on its adoption was expected between mid-November and late November.
According to her, in accordance with the UN Charter, the absolute priority of the international community is to ensure fundamental human rights and freedoms. Despite occupation by Russia and forced introduction of its legal framework, Crimean residents remain citizens of Ukraine. Therefore, the Ukrainian government intends to provide all possible means of protecting the fundamental rights and freedoms of Ukrainian citizens in the temporarily occupied territory of Crimea.
"Today, I want to reaffirm our position. We do not trade territory and our citizens for money, oil, or gas. Therefore, de-occupation of Crimea, as well as other temporarily occupied territories, is our absolute priority," Klympush-Tsintsadze said.
op