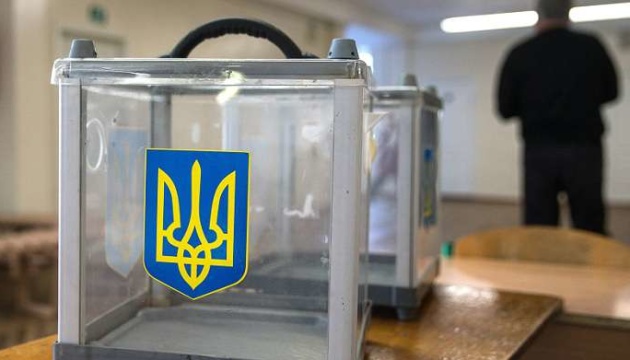 No significant violations in local elections in Ukraine - observers
Observers from the OPORA civil network have not recorded any significant violations in local elections that took place in Ukraine on October 29, according to a statement posted on the website of the organization.
"In general, OPORA observers note that they have not recorded any significant violations that could affect the election results at polling stations," reads the statement.
At the same time, observers reported minor violations at 13.6% of precinct election commissions and also say that they were provided with unhindered conditions for monitoring all election procedures.
"At the final stage of the voting process, the dynamics of election violations is preserved," OPORA said.
According to the organization, at the time of the end of voting, the key problem is still the handing of ballots to voters without a passport - despite the fact that the number of such cases decreased compared to the first half of the day and amounted to 3.3% (data were obtained from a representative number of polling stations).
"As in the previous reporting period, as of 20.00, OPORA observers found violations of the secrecy of voting at 0.8% of polling stations. During the whole day of voting, observers continued to record cases of mistakes and inaccuracies in election ballots in various regions, which are primarily the result of the irresponsible attitude of PECs to fulfilling their duties," observers said.
They added that election commissions responded properly to instances of third-party presence at polling stations detected by observers at polling stations in Vinnytsia, Rivne, Luhansk regions. "Officials and people's deputies, who most often appear in such incidents, abuse their status and authority, committing unlawful actions and provoking commissions to ignore the violations of electoral law," the statement says.
At the end of the voting day, there were also separate reports from observers on the transportation of voters to polling stations (Kharkiv and Zaporizhia regions).
According to observers, formally this is not a violation of the law, but still cannot guarantee compliance with the principle of equality of candidates. "Unfortunately, in all such cases law enforcement officers did not resort to actions in order to clarify the circumstances of incidents," OPORA said.
According to observers, as of 20.00, the voter turnout at 201 united territorial communities, where the first local elections were held on October 29, amounted to 48.2% of the total number of voters.
op