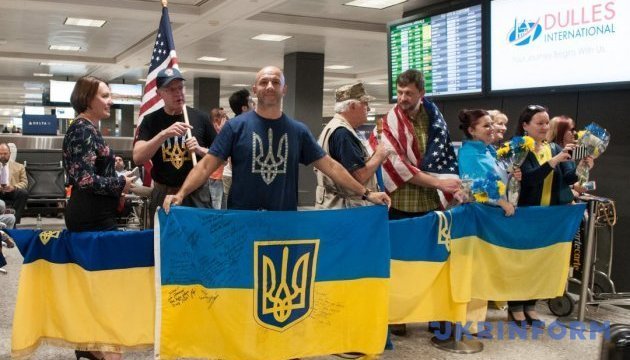 Ten wounded Ukrainian soldiers to take part in Marine Corps Marathon in Washington D.C. Photos
Ten Ukrainian soldiers, who were wounded in the ATO area in eastern Ukraine and now undergo rehabilitation, have arrived in Washington D.C. to run 10km race and a marathon distance of 42.195 km on Sunday.
The representatives of the Ukrainian community and the Embassy of Ukraine in the United States welcomed the team of the soldiers at the airport, an Ukrinform own correspondent reports.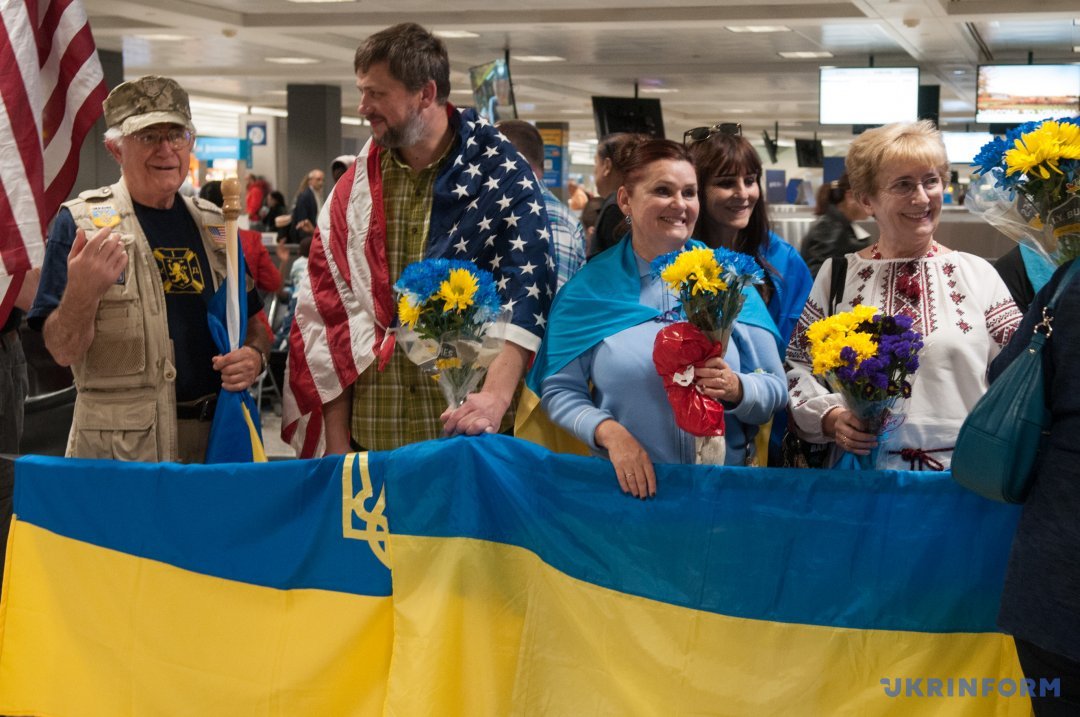 "Our team plans to run a marathon on October 22. Three participants will run 42 km, one of them will overcome the distance on an adapted three-wheeled bicycle. Another seven soldiers will run 10km race," said Ukrainian President's commissioner for rehabilitation of wounded ATO members Vadym Svyrydenko, who will also run 10km race.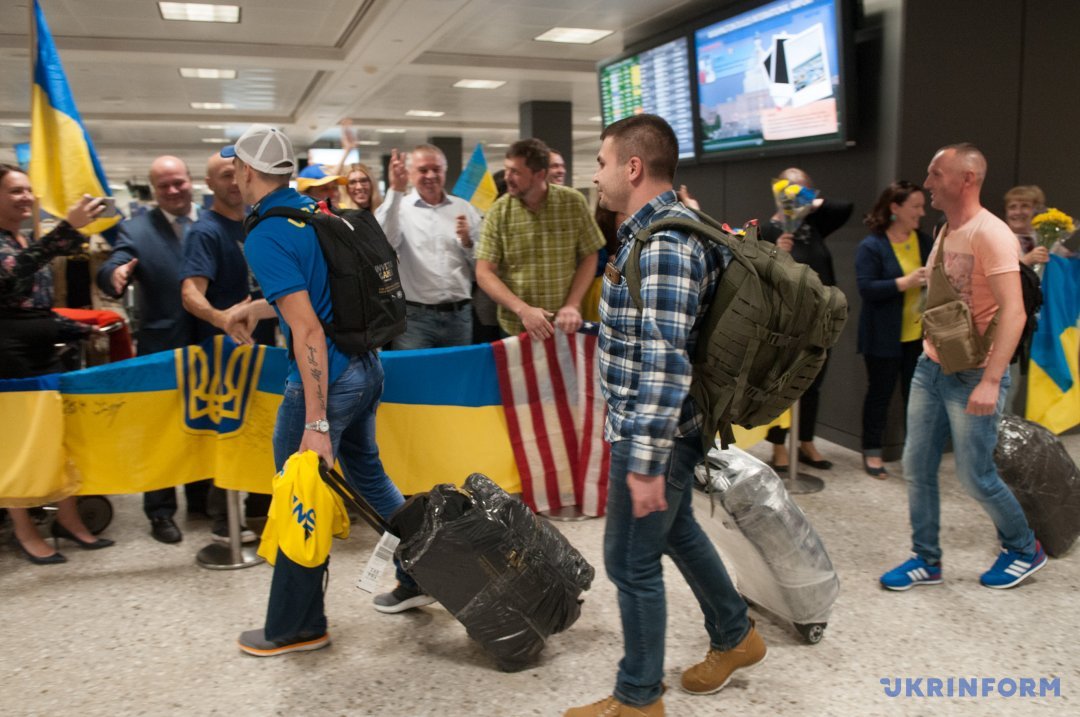 As Ukrainian soldiers stated, they want to prove they are ready to defend the honor of Ukraine on international sports arenas after having participated in the military hostilities in eastern Ukraine.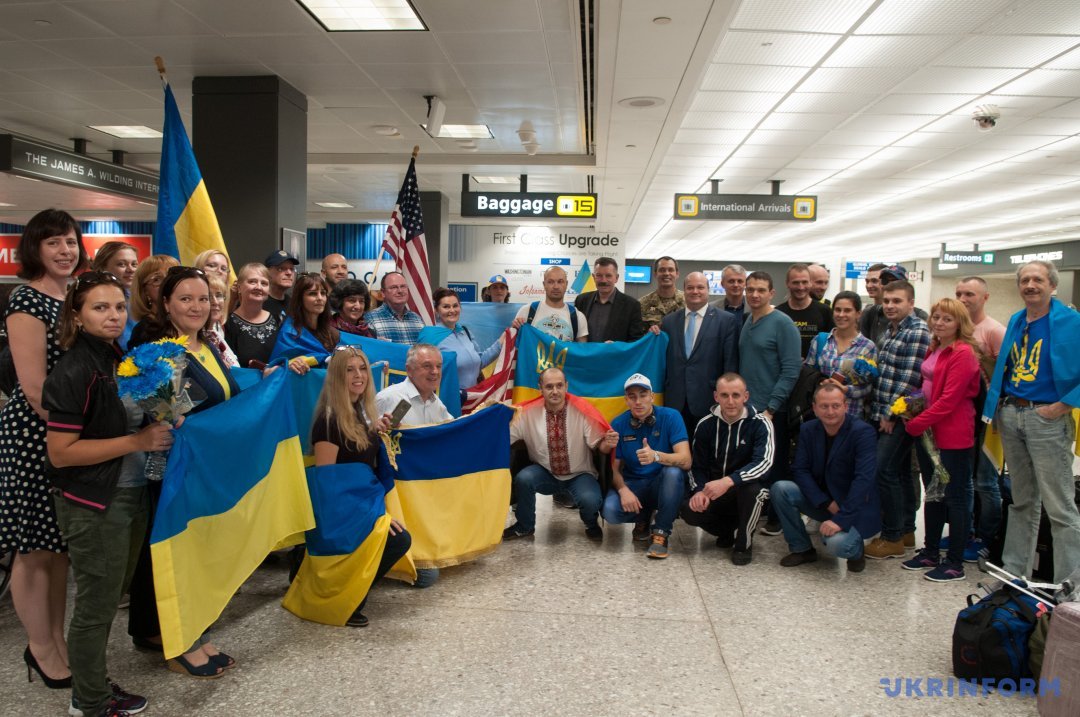 The Marine Corps Marathon (MCM) was established in 1976 and is currently the fourth largest marathon in the United States and the ninth largest in the world.
ol