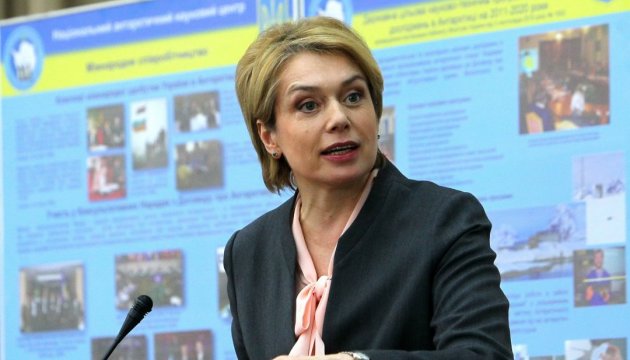 Languages of national minorities: Kyiv, Warsaw to sign declaration on education law
Poland and Ukraine will sign a declaration with specified directions of the language implementation of the article of the Law "On Education" for Ukrainian schools in which training is conducted in Polish.
Ukrainian Minister of Education and Science Lilia Hrynevych and Polish Minister of National Education Anna Zalewska agreed on this during a meeting on October 17, the press center of the Ministry of Education and Science reported.
"We understand the importance for Ukraine of the assertion of the Ukrainian language as a state language, and we also pay a lot of attention to the development of our language in Poland. However, we have bilateral agreements. Paragraph 4 of Article 7 of the Law says that some subjects can be studied in the languages of the European Union. But the word "can" is not a guarantee. There must be a guarantee that a certain part of the subjects will be studied in Polish," the Polish minister of national education said.
The Ukrainian minister said that the generality of the article is explained by the fact that this is a basic law, and more detailed formulations will be written out in the profile Law "On General Secondary Education", as well as in the by-laws of the Cabinet of Ministers of Ukraine.
Hrynevych also noted that the Ministry of Education and Science plans to gradually increase the proportion of subjects that are studied in Ukrainian.
Now the parties are working on the text of the declaration, which will be signed in the near future.
According to the official statistics, about 400 thousand children of national minorities study in 735 Ukrainian educational institutions.
ish