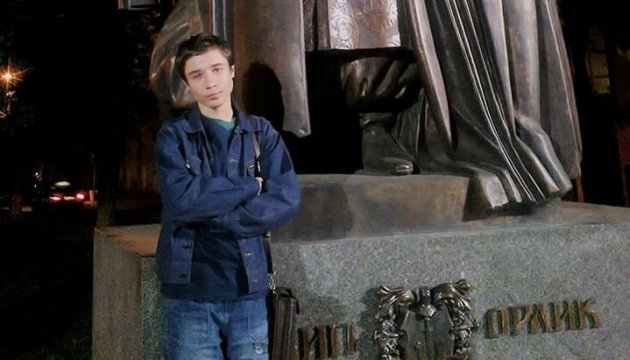 Foreign Ministry protests against Russia's refusal to allow doctors to examine Hryb
The Ukrainian Foreign Ministry has expressed a decisive protest over the refusal by Russia to allow Ukrainian doctors to examine Ukrainian citizen Pavlo Hryb, who was kidnapped by Russian special services.
"Russia has ignored all appeals of the Ukrainian side to the Russian Foreign Ministry's office in Krasnodar, the human rights commissioner in the Krasnodar Territory and the Russian FSB office the Krasnodar Territory regarding the permit for specialists of the Ukrainian Health Ministry to visit illegally detained Ukrainian citizen Hryb. The Ukrainian Foreign Ministry regards these actions by Russia solely as a conscious task of harming Hryb's health," the ministry said in a statement posted on its website on October 13.
It notes that through its actions, Russia again violated human rights, ignoring the provisions of international law and the European Court of Human Rights (ECHR) judgement of October 6, 2017.
The ministry called on the international community and human rights organizations to condemn the brutal treatment by the Russian side of illegally detained Ukrainian Pavlo Hryb,and to exert pressure on Russia to ensure his release.
As reported, 19-year-old Pavlo Hryb disappeared in Belarus on August 24. Later it turned out that he was in Krasnodar's detention facility No. 5 on charges of "terrorism." Krasnodar's law enforcement agencies arrested the Ukrainian until October 17.
On September 15, the father of the boy, Ihor Hryb, said that his son had been taken from the Krasnodar prison to hospital for unknown reasons. Pavlo has a rare disease and needs to constantly take medicines.
On October 12, the Ukrainian Health Ministry sent its specialists to Russia to conduct a medical examination of Hryb by October 15 and report on his current condition and medicines prescribed to him.
On October 13, Hryb's father said that Ukrainian doctors and consul had again not been allowed to visit his son.
op